Prime Minister Supports Family of Yetanya Francis
---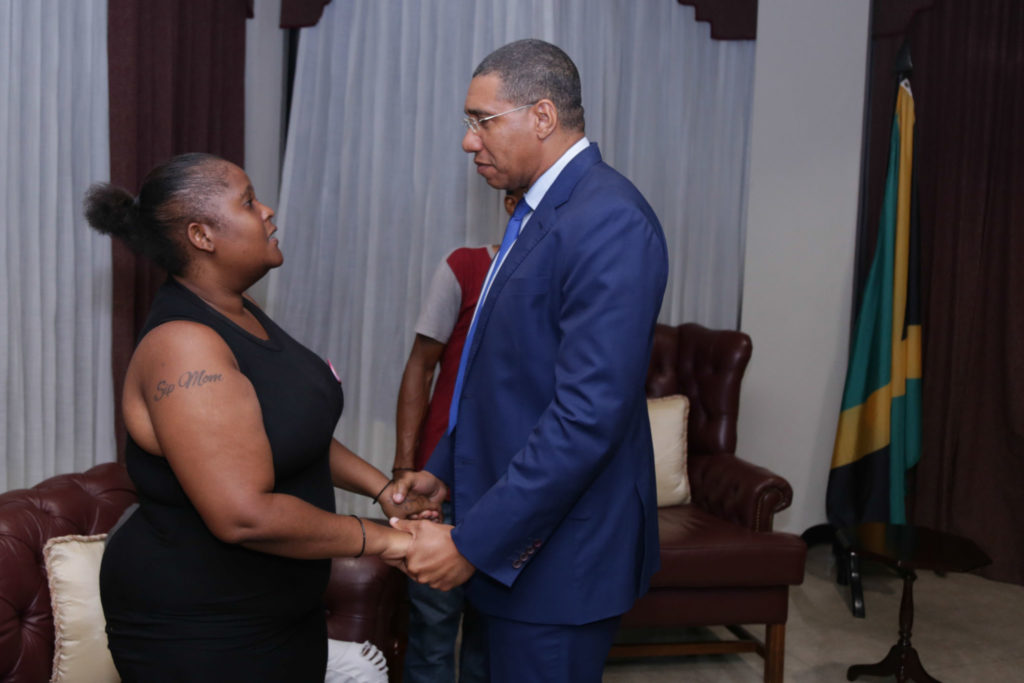 Prime Minister Andrew Holness yesterday (August 27) met with the family of 14-year-old Yetanya Francis, who was the victim of a gruesome murder last week.
Deeply moved by the inhumane act, the Prime Minister and his wife, Juliet Holness assured the family during a private meeting that the police will do all possible, to ensure there is justice for Yetanya.
The Prime Minister emphasized that the Government will be relentless in ensuring Jamaica is peaceful, safe and secure for all our children.
During the visit, Mr. Holness made a personal donation of two hundred thousand dollars ($200,000) to the family to assist with funeral expenses.
The Prime Minister also personally committed $100,000 to Crime Stop for information leading to the arrest and charge of those responsible for Yetanya's death.
Additionally, Prime Minister Holness revealed that he has instructed the Ministry of National Security to set aside resources from the 100 million dollar "get the guns campaign", launched last year, to incentivize information sharing that leads to the arrest and charge of child murderers, molesters and traffickers.
Young Yetanya was killed after she went missing on the night of August 23 (Thursday). Her charred body was found on Friday mere metres away from her home in the community of Arnett Gardens.
In the meantime, the Prime Minister called on the community and the wider country to ensure that there is no safe haven for criminals. He called on everyone to use the facilities in place to tell what they know.
In that regard, he stressed that Crime Stop 311 has been a safe and effective means for citizens to assist in the fight against crime.