Prime Minister Welcomes Opposition to NSC Meeting
---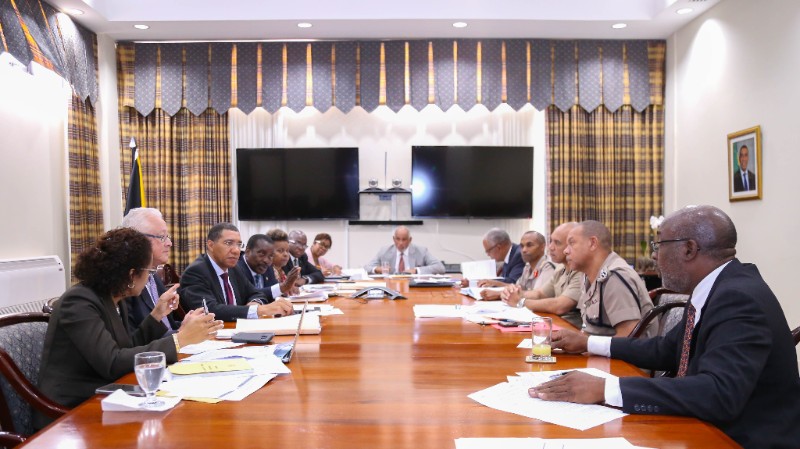 Prime Minister Andrew Holness yesterday (Thursday March 22) chaired the regular monthly meeting of the National Security Council (NSC).
The Opposition Spokesman on National Security Fitz Jackson attended the meeting at the invitation of Prime Minister Holness.
The Prime Minister noted that the invitation signals the Government's collaborative and bipartisan approach in placing national security matters at the forefront of the Government's policy approach.
Greater relations between the Government and the Opposition will build trust and cooperation in moving the National Security Agenda forward.
In the meantime, Mr. Jackson contributed to the discussions on national security matters as well as the assessment of the enhanced security measures in sections of the island.
Prime Minister Holness expressed confidence in the security apparatus in the country and was pleased to have the Opposition at the table.
For his part, Mr. Jackson was thankful for the invitation to attend the NSC meeting. He further indicated that the Council will have his full cooperation going forward.