Senator Aubyn Hill Appointed as New Executive Director of Economic Growth Council
---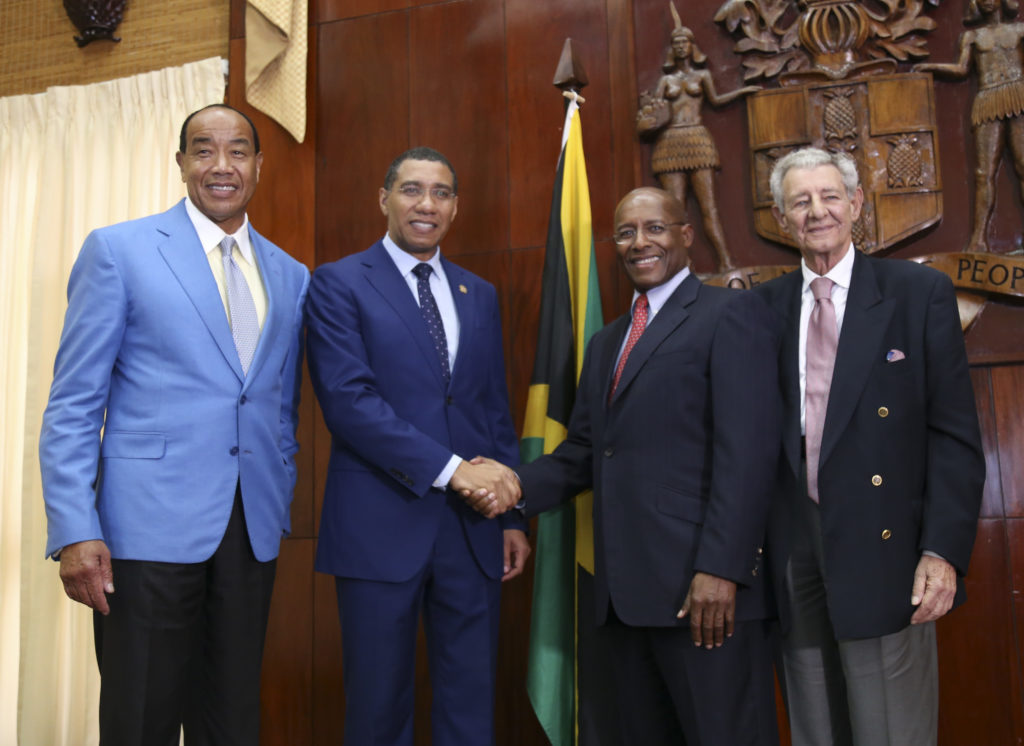 Prime Minister Andrew Holness has announced the appointment of Senator Aubyn Hill as the new Executive Director of the Economic Growth Council (EGC).
The Prime Minister made the announcement at a press briefing held yesterday (Tuesday, December 12) at Jamaica House.
The primary role of the Executive Director is to manage the administrative affairs of the Council.
In making the announcement, Prime Minister Holness said "I am satisfied and confident that Senator Hill will be able to execute the duties of the office very proficiently, but in  a way that at the end of the day all can be satisfied that Jamaica is serious about growth and that we will achieve 5 in 4".
The Prime Minister explained that the purpose of the Growth Council is to give the government critical support in establishing a growth policy. Among its functions are to develop policies to spur growth, create a doctrine of growth within the public sector, help to hold the government accountable and coordinate large projects that can add to the growth of the country.
The Economic Growth Council, which was established in April 2016 has since convened 170 meetings in the process of trying to get the public sector to develop a doctrine of growth.
"The critical agent of the economic growth that we seek is actually the public sector. We really need to get our public sector on board. So one of the major tasks given to the economic growth council is to start the conversation with our agents within the public sector, our civil servants, our permanent secretaries, heads of Agencies, people who are responsible for the regulatory environment in which businesses operate; to convene them to get them to a point where they are communicating with each other, to get them to a point where there is commitment and then out of that commitment we get action," said Mr Holness.
Meanwhile, Senator Hill said he is extremely pleased to accept the appointment. He committed to work with the government and private sector to ensure that activities are in place to ensure economic growth.