The Flow of Traffic through the SOE Area was considered – PM Holness
---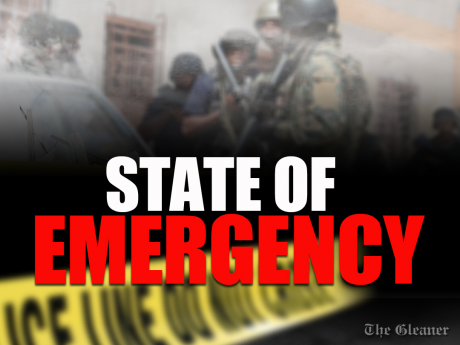 Prime Minister Andrew Holness says the flow of traffic was considered during the planning of the State of Emergency for sections of Kingston.
The State of Emergency comes even as there are several traffic diversions in the Corporate Area because of major roadworks.
"There are options for how the security forces can position their checkpoints without interfering with the flow through of the communities; much of the traffic coming through the area would have already been checked out of another State of Emergency", explained Prime Minister Holness.
During a press briefing held at Jamaica House this morning (September 23), Prime Minister Holness said significant planning has gone into the declaration and the Government considered several factors.
These include:
•  The traffic flows through the area,
•  The commercial flows in the market district,
•  The back to school period,
•  The hurricane season and;
•  The period leading up to the Christmas holidays
The Prime Minister added that many of the routes dissect communities and many of them bypass communities but the security forces will work assiduously to ensure the traffic flows smoothly.
The motoring public is being advised to have windows down while travelling through the area.
In the meantime, Prime Minister Holness said that the state of emergency is not used as a knee-jerk response to crime.
"The Government has developed a national strategic plan to address crime and violence and we are moving methodologically, deliberately and instrumentally to execute the plan", stated the Prime Minister.