The Regulation of Credit Unions is an Important Reform Process – PM Holness
---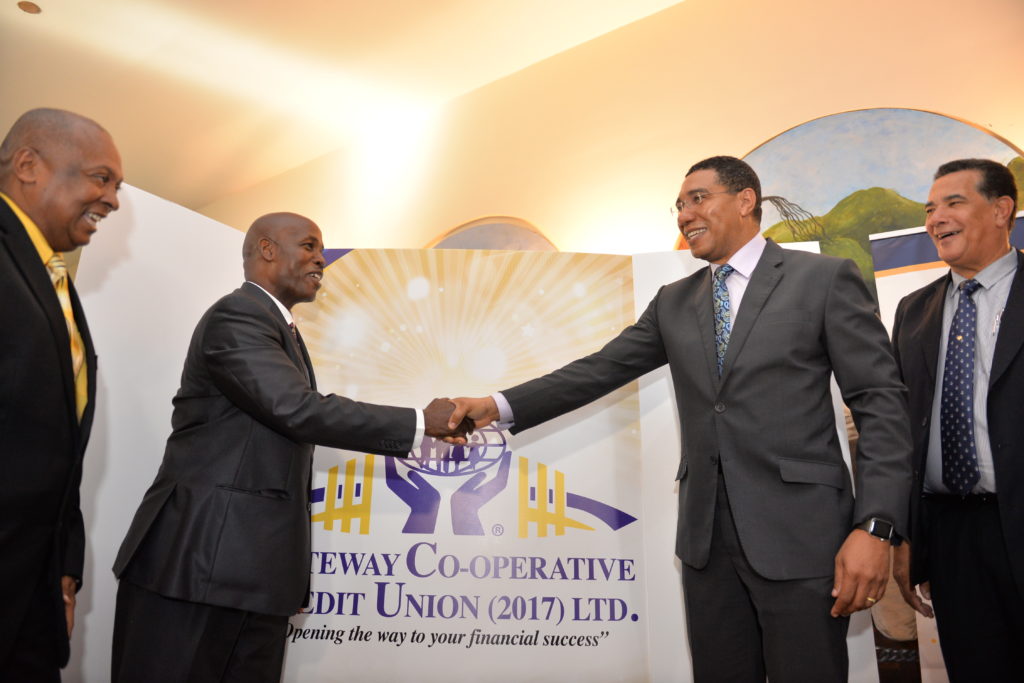 The Government is reassuring the credit union movement in Jamaica that moves to ensure primary legislation is in place to reform and regulate the sector will not change the nature and role of credit unions.
The reforms would give the Bank of Jamaica, BOJ, direct supervision of credit unions.
Prime Minister Andrew Holness gave the reassurance yesterday (June 7) at the Launch of Gateway Co-operative Credit Union in Montego Bay.
"The government is very sensitive to the importance, to the need, to the real service that credit unions give and would never allow the new thrust towards regulation to in any way change the nature of the cooperative movement because it has served us well and I am hoping it will continue to serve us well in the decades to come," he said
Mr Holness argued that there is a need to protect the financial system because people use it to commit crimes, facilitate terrorism and hide corruption. As a result, "regulation of the financial system will become universal and everyone who operates in this space will have to have some form of oversight and regulation," stated Prime Minister Holness.
The prime minister affirmed the government's commitment to financial inclusion and noted that the credit union movement with its vast membership base plays a critical role in driving the country's growth agenda.
"With $73 billion in savings, $64 billion in loans and $95 billion in assets, it is clear that credit unions are a powerful institution in Jamaica and they are meeting a clear demand. The guiding structure of credit unions enables the institution to develop financial products that are tailored to its members and they have played a significant role in supporting education, training, housing, micro and small enterprises and generally supporting the economic development of Jamaica," explained Mr. Holness.
In acknowledging the merger of Montego Bay and Hanover Cooperative Credit Unions, which led to the creation of Gateway Cooperative Union, the prime minister said this is a new thrust.
With the recent merger in January 2017, Gateway Cooperative Credit Union is now the fourth largest credit union in Jamaica, boasting a membership of approximately 70,000. The credit union movement in Jamaica comprises more than one million members.