We Must Not Relent- We Cannot Stop Now, says PM Holness
---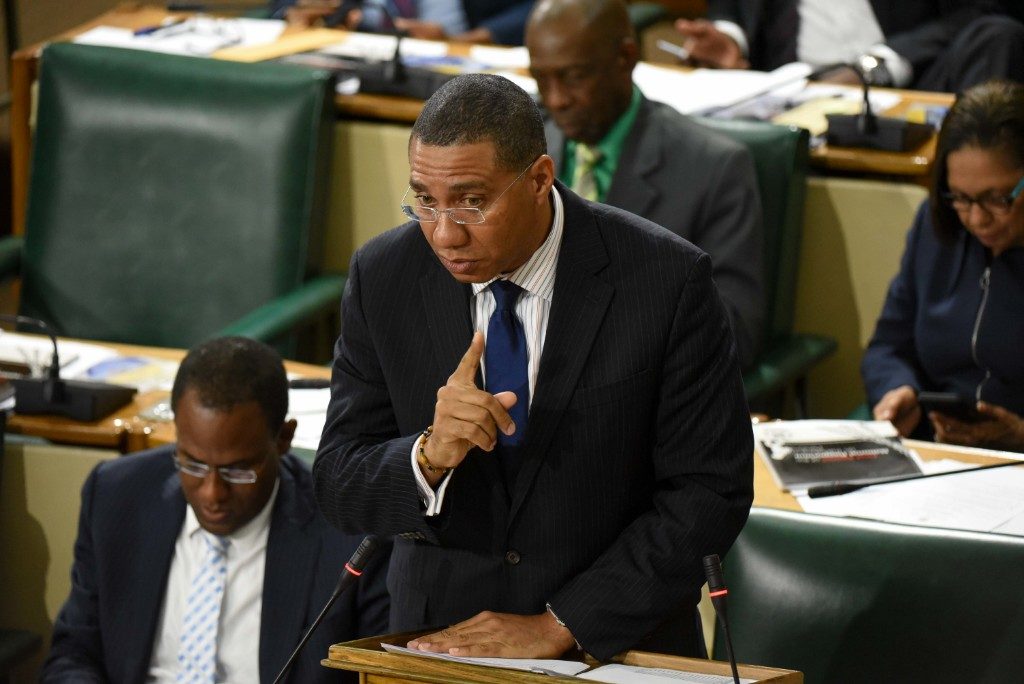 Prime Minister Andrew Holness says there must be a strategic approach in dealing with crime.
During his presentation in Parliament yesterday (September 18) to extend the Denham Town Zone of Special Operations (ZOSO), Prime Minister Holness urged Parliamentarians to support the extension as it has been an effective tool in reducing crime.
"We have to take all the communities and take a strategic approach. No community deserves special benefit over any other, that's not what the deployment of the Zones of Special Operations are about. We're not saying you deserve it more than any other and the truth is that if we have taken some of the resources that we are deploying in the two communities and put it together and divide it up equally across all the communities it would not have any impact. Today we would not be able to stand in this house and say we have reduced the murder rate by 21 per cent. Two hundred and forty-five (245) Jamaicans are alive as a result of a strategic deployment and use of the resources", expounded Mr Holness.
Prime Minister Holness stated that the Zones of Special Operations have directed resources into the areas that are having the greatest impact on the crime rate in the country.
He added that deployment of resources must be used in the critical areas that have the greatest issues.
"If you really want to address crime in Jamaica, if you really want to address murder we cannot approach it as we have done for the last twenty years. We have to make a commitment to addressing these communities", he stated.
He continued, "we are still not where we should be, which is why we must not relent. This is why we cannot stop now, we cannot. The strategic direction that the Government is going…that we have become accustomed to a new normal where our murder rate is in the thousands. We have to get used to thinking of a lower murder rate- five hundred or less is not impossible – and in fact, five hundred or less murders is within our reach if we continue to implement the strategies that we have put in place".
Prime Minister Holness declared, "it is important that it be said that this Parliament is not giving succour and protection to any criminal and the measures that we are taking must never make it seem as if because of politics we would derail, destabilize policies that are aimed, calculated to degrade and destroy the criminal networks that have held us hostage in our homes and in our communities. Today, by our actions, not only by our words, we can demonstrate that we are serious about once and for all bringing the crime monster to heel".
The House of Representatives will today (September 19) debate on a motion to extend the State of Emergency in St. Catherine North Police Division.