ZOSO to be extended in Mount Salem and Denham Town
---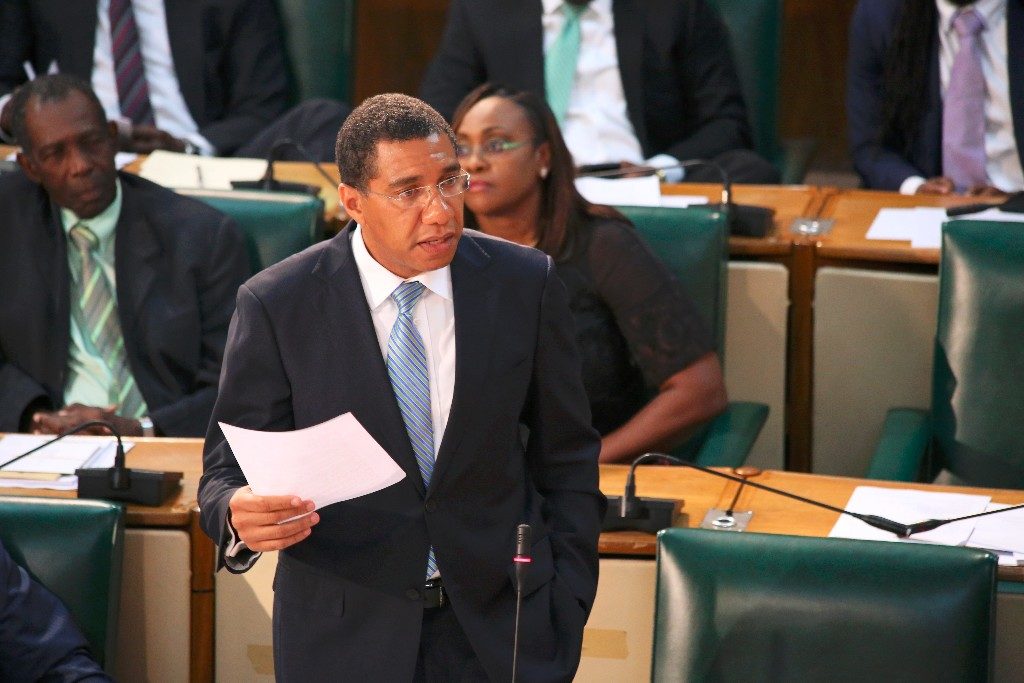 Parliament has approved the extension of the Zones of Special Operations in Mount Salem, St. James and Denham Town, Kingston.
Prime Minister Andrew Holness this week (Wednesday, December 6) sought the approval of Parliament for the extension of the two Zones.
This is the second extension for Mount Salem and the first for Denham Town.
The zones will be extended for a further 60 days.
Speaking in the House of Representatives on Wednesday, Prime Minister Holness said both zones have yielded unquestionable results and their impact cannot be overstated.
"To date, there has been no report of murders, serious crimes or abuse of state actors in either of the zones. In fact, for months the residents of both communities have been able to experience and enjoy an environment characterized by calm and stability", he noted.
Mr Holness explained that the programmes of social intervention established in the two zones require long term focus for the effective delivery of social services and infrastructural investment.
Some intervention activities are already underway in the Mount Salem community and are expected to intensify as the month progresses.
Among the activities slated to take place include road improvement works, drainage infrastructure and solid waste management. These will be spearheaded by National Works Agency (NWA) and National Solid Waste Management Authority (NSWMA).
Additionally the National Parenting Support Commission is expected to commence a series of parenting workshops while the National Land Agency will continue to update the cadastral map for the community to facilitate the development of a plan for normalization of housing.
Like Mount Salem, there have been significant gains in Denham Town since the zone was declared there on October 17. With respect to water supply the National Water Commission (NWC) commenced their regularization initiative on December 4.
In the first quarter of 2018, a number of major infrastructural developments and initiatives will take place. Starting in January, the Ministry of Health will expand public health services to the community by providing weekend clinics (Saturdays and Sundays) at the Denham Town Health Centre. An Incentive Programme for Proper Management of Solid Waste is also being developed and will be rolled out in the coming months.
Prime Minister Holness pointed out that: "Since the declaration as Zones, the two communities that had previously been exposed to intolerable levels of crime and criminal influence are now experiencing peace, protection by the state; safety from gang violence and security where insecurity was previously abundant. This is a successful model that is worth repeating."
The Prime Minister encouraged residents to continue supporting the intervention and to practise civic responsibility, self-discipline and citizen cohesion, especially during this festive season.
–30–