Generator Relocation and Power Infrastructure Upgrade Completed at RGD
---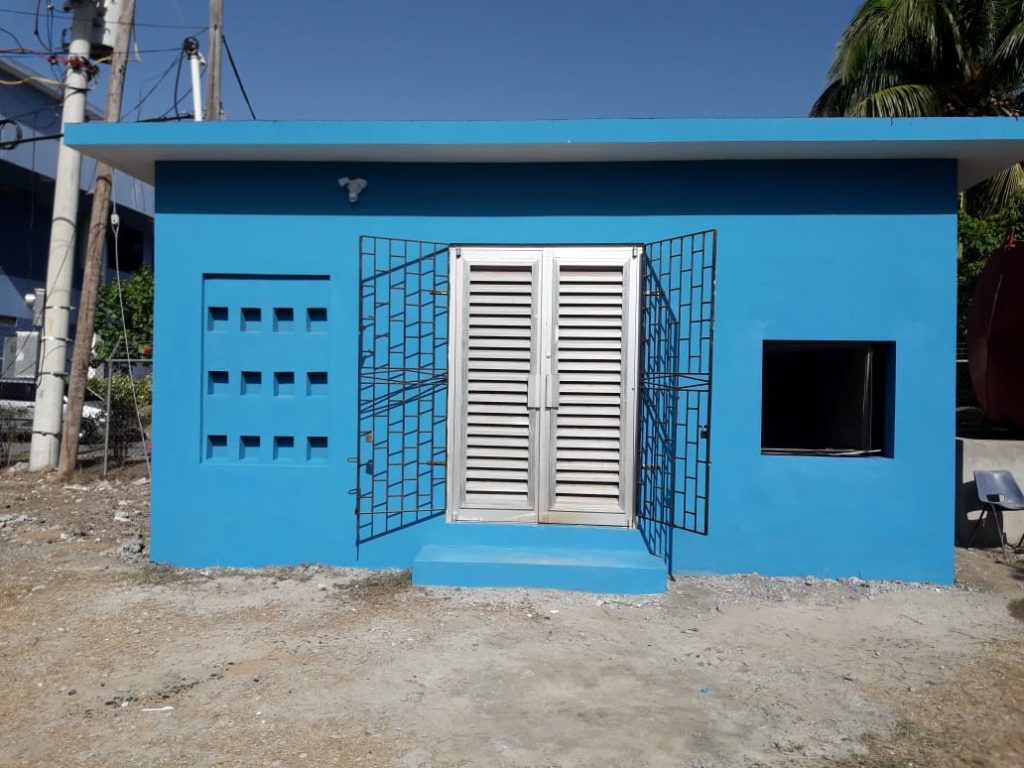 The Government of Jamaica is pleased to announce that the relocation of an existing generator at the Registrar General's Department (RGD) has been completed.
Acting CEO of the RGD, Desmond Davis stated that "the relocation [of the generator] was necessary for Occupational Health and Safety as it should not have been located on the main building."
This power infrastructure upgrade which included the construction of a new generator room is a part of the Government's Information and Communications Technology (ICT) infrastructure upgrade strategy.
"Previously, the generator that was located in the room on the main building emitted fumes, was loud and caused vibration damage to the main building. The delivery of services to the public continues, with staff and customers being safer," explained Davis.
The upgrade was implemented through the National Identification System (NIDS) loan agreement signed with the Inter-American Development Bank (IDB) in February 2018.
"The new power infrastructure will reduce downtime, improve information communication systems, as well as enhance users and customers' experiences," stated Warren Vernon, Project Director for the NIDS project. He also informed that "this is one of our infrastructure projects under the NIDS scope of work for the IDB's calendar year."
The Government spent JA$10.4 million to complete the upgrade at the RGD's Twickenham Park head office, in order to mitigate disruption in service to customers due to power outage.