Government Committed to Ensuring Human Rights are Maintained
---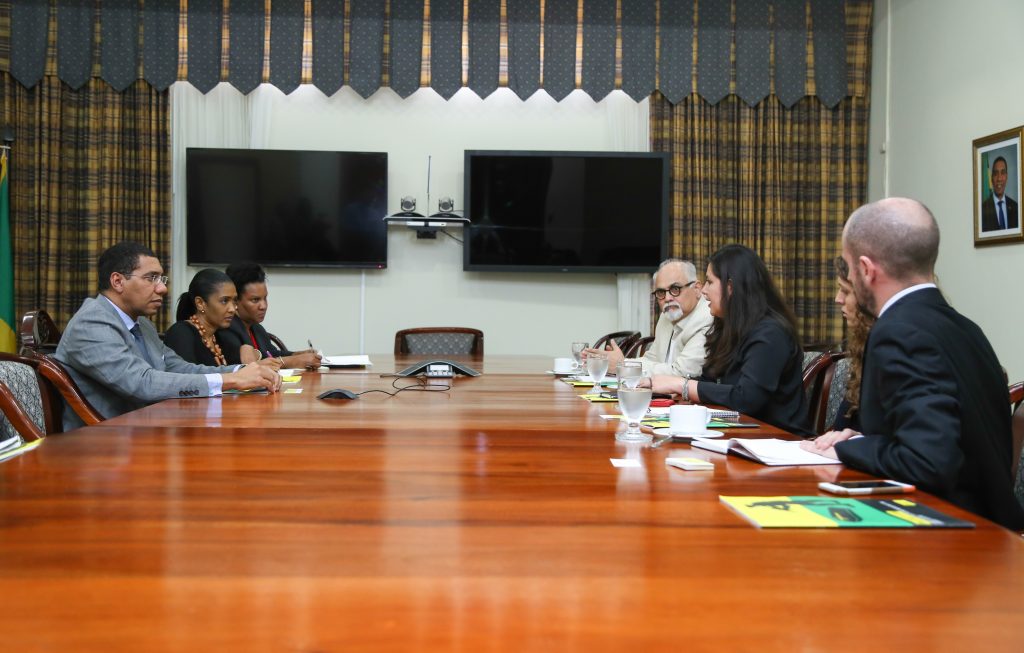 Prime Minister Andrew Holness has reaffirmed the Government's commitment to ensuring human rights of all Jamaicans are protected, preserved and maintained.  This assurance was made during a meeting with members of the human rights group Amnesty International at the Office of the Prime Minister yesterday (Tuesday, November 22).
The Amnesty International delegation met with the Prime Minister and presented its report titled "Waiting in Vain" an examination of challenges facing the Jamaica Constabulary Force.
Prime Minister Holness said even though the police force has the authority to use force in specified circumstances, it must do so sparingly. He made it clear that persons who are empowered to uphold the law must preserve the law and further added that the government will continue to maintain the Independent Commission of Investigations, INDECOM, as a critical partner in ensuring probity, transparency and integrity in Jamaica's security operations.
"We reject violence. The government is of the view that the state should set the example and not use violence as a means of conflict resolution. We want a far more peaceful and loving society," he asserted.
Prime Minister Holness revealed that some of the recommendations made in the report such as improving legislation and the justice system are being tackled by his administration.
"We are taking a comprehensive approach to deal with our crime problem, which will also require the support of all citizens," said the Prime Minister.
The Prime Minister also noted that the government intends to review the Constabulary Force Act as part of its medium term strategy.
–30–