Government determined to get a handle on crime through collaborative approach says PM
---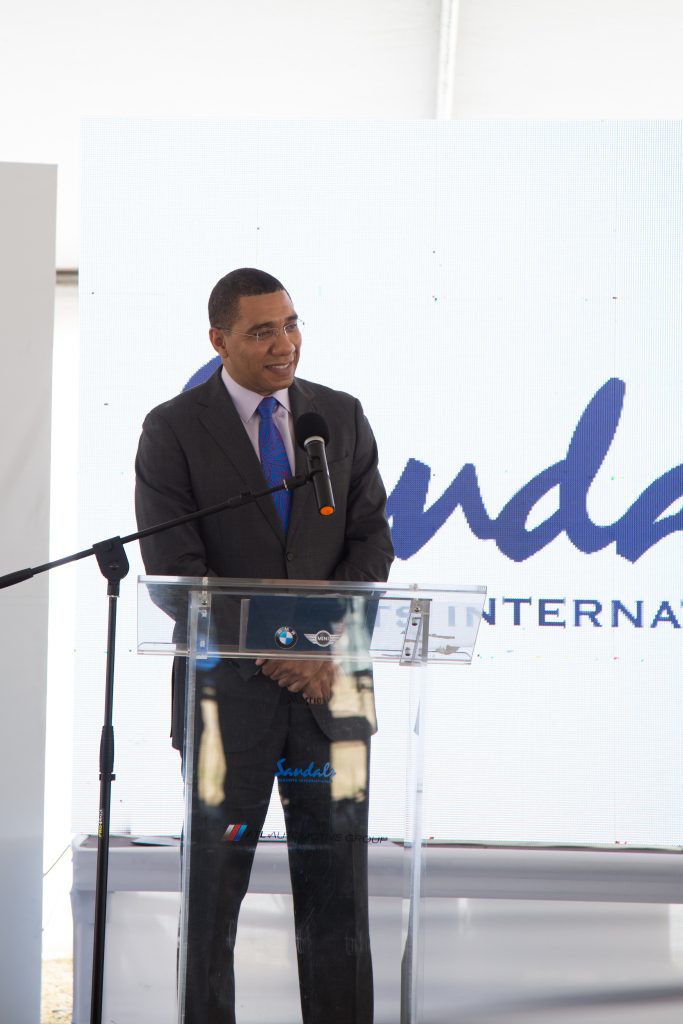 Prime Minister Andrew Holness has declared that the government is determined to get a handle on crime. The Prime Minister said this will be done strategically, as government moves to address the country's crime problem.
"We have to get a handle on crime. This government is determined to do it. We have learnt the lessons of the past and therefore we will do it with respect for human rights. We will do it through education. We will do it through collaboration and we will do it by being just and firm and strategic in how we go about dealing with the criminals," he said. The declaration was made by Mr. Holness this morning (Friday, January 20) at the ground breaking ceremony of ATL Autobahn Kingston, the future home of BMW and MINI.
According to the prime minister, Jamaica is on the cusp of success and the only obstacle in the way, is crime and violence. He stated "We are not going to overcome this by the security forces alone. It has to be a joint cooperative partnership effort between the government, security forces and the citizens."
In lauding the ATL Automotive Group for their investment, Mr Holness affirmed the government's commitment to providing a business friendly environment. He explained that the role of government is to provide a platform where business and all citizens can succeed and fulfil their dream of prosperity.
The development of the state of the art showrooms for renowned world luxury brands BMW and MINI, along with the construction of AC Hotel by Marriott will be overseen by the Sandals Resorts International projects team and Jamaican architects Synergy Design Studio. The US$10 million showrooms are slated to open in December 2017 and the US$40 million AC Hotel will welcome guests ahead of the 2019 winter season.
–30–