Government to review Jamaica's Foreign Policy, PM Holness
---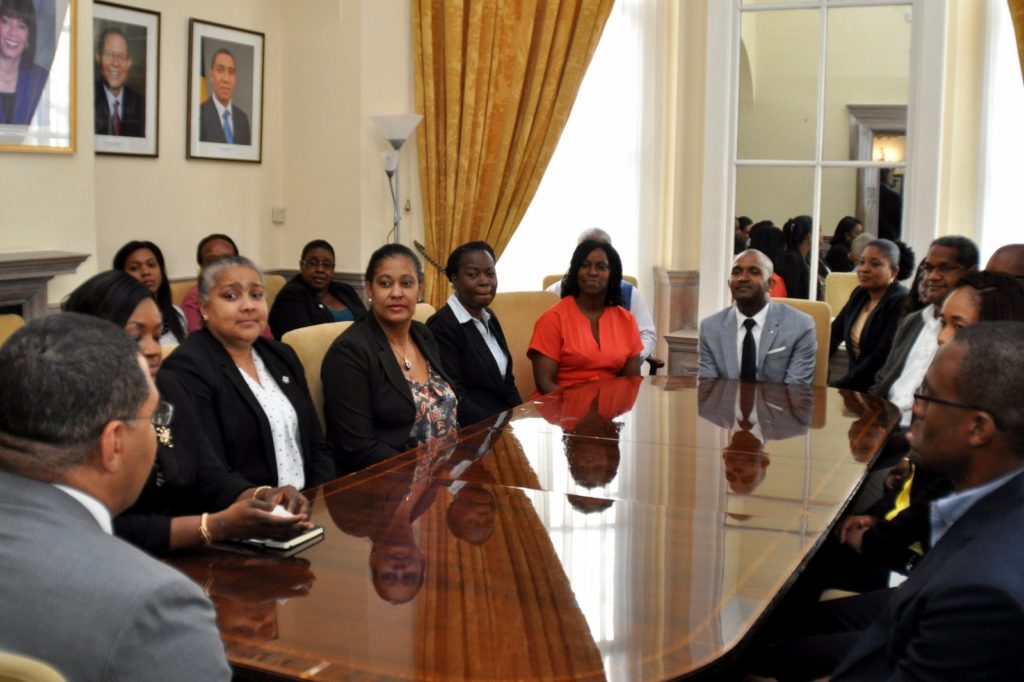 The Government is to review Jamaica's foreign affairs and foreign trade policy to strategically align them to the country's growth and development targets.
Prime Minister Andrew Holness made the disclosure today (July 26) to members of Jamaica's diplomatic community in London at Jamaica's High Commission in the United Kingdom.
The Prime Minister was en route to begin an official working visit in Singapore.
Mr Holness told the Jamaican foreign officers that the country's foreign policy must be taken from a more utilitarian approach.
"At the end of the day, the foreign policy must support the economic and social developments of the country. For too long our foreign policy has just been for foreign policy sake. We must get something out of foreign policy.  So we have to take a strategic view on who we seek to strike up relationships with," he explained.
He says that the government must go out into the global market of countries and build strategic relationships that will complement the activities in the country.
–30–
Contact:    Communications Unit-OPM
Tel:   926-0244, 927-4101        Email:  [email protected]/[email protected]
Website:      www.opm.gov.jm  Facebook:  www.facebook.com/jamaicahouse  Twitter:  www.twitter.com/opmjamaica