Legislative Protection for 30% of our Geographical Space for Jamaica 60
---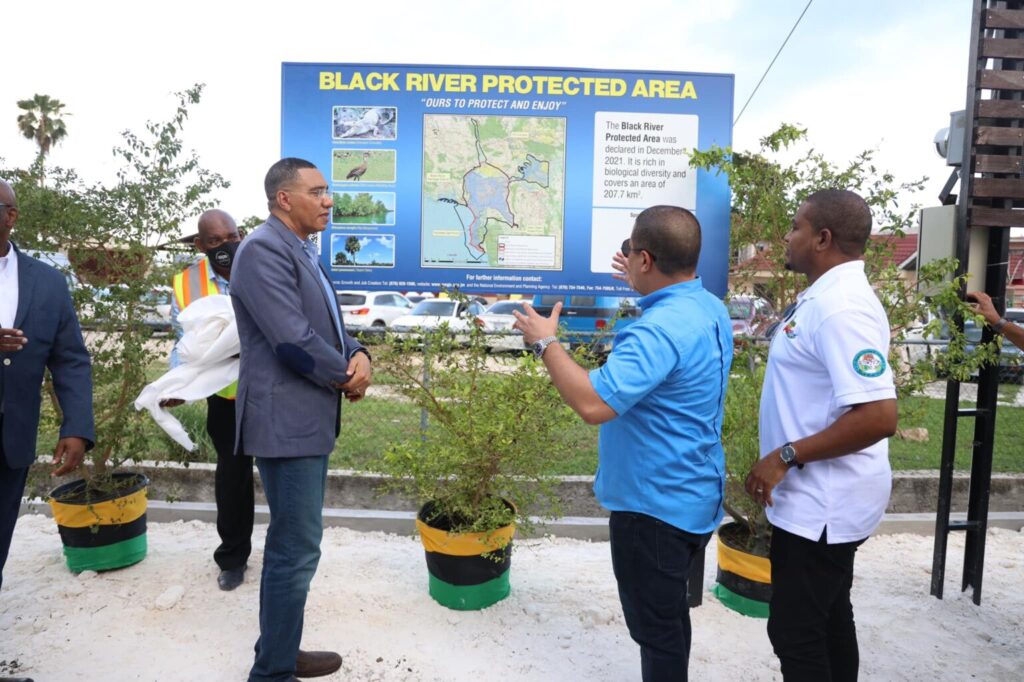 "Jamaica now has 25% of its lands designated as protected under legislation" – Prime Minister Holness
Prime Minister Andrew Holness yesterday (July 29, 2022) announced the declaration of the Black River Morass, a Protected Area.
The Prime Minister said: "Your Government has taken deliberate steps to protect Jamaica's natural assets, we have protected the Cockpit Country, and today we are happy to declare that the Black River Morass Area is now protected. That means Jamaica would have protected 25% of its canvas with those two actions."
Pedro Cays, the Prime Minister announced, will become the third protected area within a few weeks.
Prime Minister Holness continued: "Within our 60th year of independence, we should be able to declare that we would have passed 30% of our geographical space under legislative protection, meaning that we can say we are preserving our natural assets; the morass, the rivers, the flora and fauna that they accommodate and support, so that when you and your children stand in this square or some other square 60 years from now, we can say, we have that benefit bequeath to us by the actions of our forebearers 60 years ago."
In the meantime, Prime Minister Holness stated that in preparing for the next 60 years, the Government has plans to improve urban planning and infrastructure development while protecting natural assets.
The Prime Minister was speaking yesterday at the Black River Day celebration in the Black River Town Square in St. Elizabeth.