Major Infrastructure Development Projects, A Legacy for the Next Generation -PM Holness
---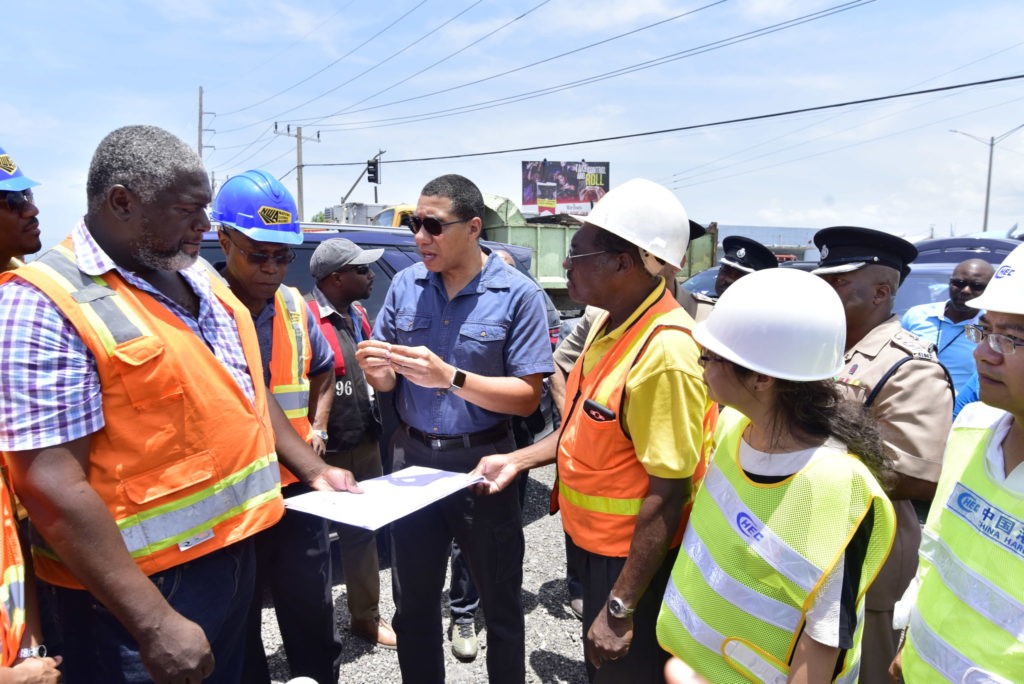 Prime Minister Andrew Holness says the major infrastructure development projects being undertaken by the Government are designed to not only to improve traffic flow but also to improve productivity and address issues of safety and security.
The Prime Minister was speaking earlier today (June 1) on a tour of the major infrastructure improvement projects in the Corporate Area.
Mr. Holness toured sections of the Constant Spring Road, Mandela Highway, Hagley Park and Barbican Road Improvement Projects. The projects fall under the Government's Major Infrastructure Development Programme (MIDP).
"The design of this road and all the other roads that we have toured, we have built them with the latest technology. We are not building roads to make it easier for criminals to do what they do. We will be able to identify you easily with the use of technology," said Prime Minister Holness.
He noted that moving forward the Government will be using technology on improved roadways.
"It will be throughout Jamaica because we must get on top of the criminals who are making it harder for you the decent law abiding, industrious and enterprising people of Jamaica to succeed. So we have designed the road with law enforcement in mind. The commuting public must be given the convenience and the ease to move around," intimated Mr. Holness.
In the meantime, the Prime Minister underscored that the projects undertaken by the Government are put in place for the next generation.
He said that these projects will carry Jamaica into the future hence the Government's push to undertake projects for the generation to come.
"Rest assured that we will continue to undertake projects.  The next generation will be given a better opportunity, they will be given a better legacy on which they can carry out their own development and we call these projects legacy projects, they are not for us, but they will carry Jamaica into the future. We are giving a legacy to the next generation," said Prime Minister Holness.
He also said that the road improvement projects are crucial to the country's growth.
"There are persons who are of the view that no development should take place; I want to say to Jamaica, that my job as Prime Minister is to facilitate the transformation of this country, to move it from a developing country to a developed country. To move shacks and inner-city communities and informal settlements to developments where people can be proud and where every single Jamaican can feel that they have an opportunity," stated Prime Minister Holness.