PM Holness to make Historic Presentation at G7 Summit
---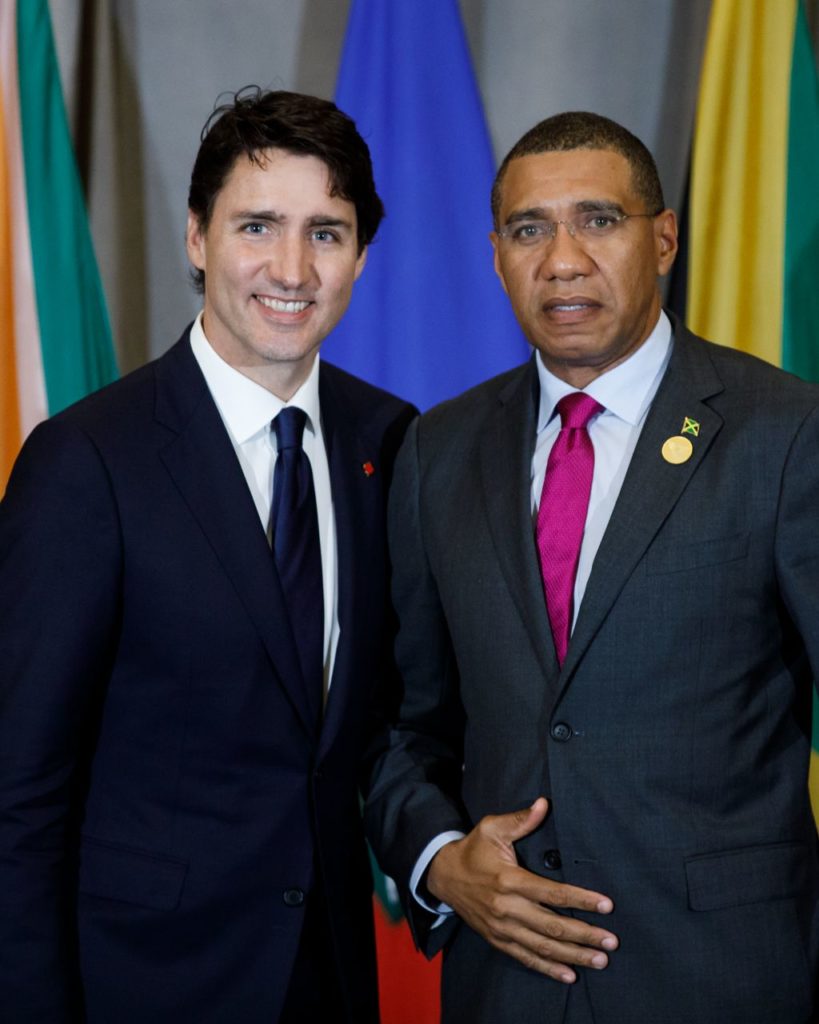 Prime Minister Andrew Holness has been specially invited to attend the G7 Summit set for June 8 and 9 in La Malbaie, in the Charlevoix region of Quebec, Canada.
Prime Minister Holness was invited by the Prime Minister of Canada, Justin Trudeau.
Prime Minister Holness has also been asked to make a special presentation to the global leaders at the G7 Outreach Session. He will also participate in an exchange with the leaders at the Summit.
The historic invitation to Prime Minister Holness will make him the first Jamaican Prime Minister to speak at the Summit with the leaders of the seven most developed countries in the world.
The Summit will focus on issues such as building resilient coasts and communities, ocean knowledge and science, and sustainable oceans and fisheries. The leaders will also explore how to best address pressing challenges, including plastics in our oceans and illegal, unreported and unregulated fishing.
The (G7) is an informal grouping of seven of the world's advanced economies consisting of Canada, France, Germany, Italy, Japan, the United Kingdom and the United States.
The forum offers an opportunity for G7 leaders, Ministers and policy makers to come together each year to build consensus and set trends around some of today's most challenging global issues.
Over the past 40 years, the G7 has strengthened international economic and security policy, mainstreamed climate change and gender equality, brought donors together and supported disarmament programs.
The G7 has been proven to provide global leadership and play a powerful role in impacting world issues.