New US$1.03 Million Sewerage facility for Bay Farm Villa
---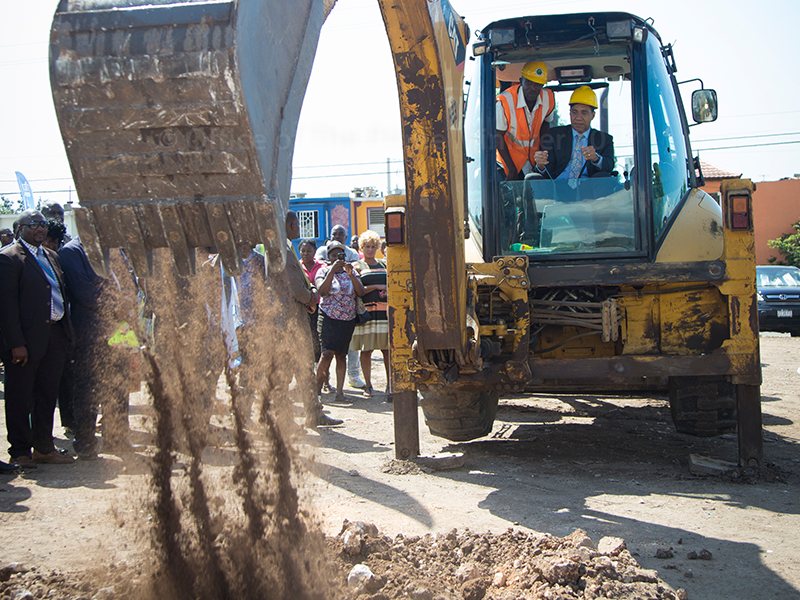 Prime Minister Andrew Holness this morning (February 17) broke ground for a new US$1.03M Sewerage facility in his Saint Andrew West Central constituency.
Speaking at the ceremony Prime Minister Holness said the project will improve the quality of life for the people of Olympic Court, Bay Farm Villa and Compound.
"We must crank the engine of economic growth through the development of our water systems, provision of housing and employment" he added.
Under the Bay Farm Sewerage project the National Water Commission, NWC will replace the deteriorated and malfunctioning wastewater treatment plants and transfer the existing flows from the Bay Farm Villas Waste Water Treatment Plant to the NWC's Nanse Pen Pumping Station located off Spanish Town Road.
The Prime Minister said that there are at least two other communities in which decommissioning and replacement of old sewerage plants will be done to include Hughenden and Arcadia.
The Government says it is committed to improving the water infrastructure across the island.
–30–
Contact: Communications Unit-OPM
Tel: 926-0244, 927-4101
Email: [email protected]
[email protected]
FB: www.facebook.com/jamaicahouse
TW: www.twitter.com/opmjamaica
Web: www.opm.gov.jm