PM Holness to Receive Prestigious Award at New York Diaspora Event
---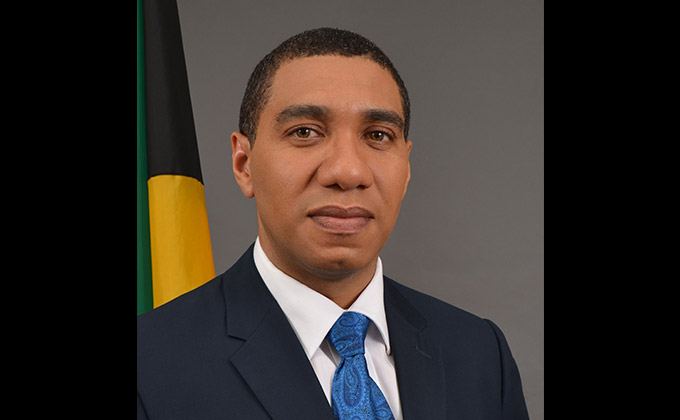 Prime Minister Andrew Holness will deliver the keynote address at the Jamaica 55 Grand Independence Gala in New York in the United States.
The event is being staged by the Jamaican diaspora community in New York.
The prime minister will also receive the 2017 award for distinguished leadership from the Jamaican diaspora during the event.
Former Prime Minister Edward Seaga will also be awarded for his service to nation building and former NBA all-star Patrick Ewing will receive the 'Son of the Soil Legacy Award.
The event is scheduled for Saturday, August 26.
Prime Minister Holness left the island last night for the event.
He is also scheduled to meet with the Jamaican diaspora in New York.
Minister without portfolio in the Ministry of Economic Growth and Job Creation, Dr Horace Chang will be in charge of Government while the prime minister is away.
—-30—-
Contact:    Communications Unit-OPM
Tel:   926-0244, 927-4101        Email:  [email protected]/[email protected]
Website:      www.opm.gov.jm  Facebook:  www.facebook.com/jamaicahouse  Twitter:  www.twitter.com/opmjamaica