PM Meets Jamaican Diaspora in Trinidad and Tobago
---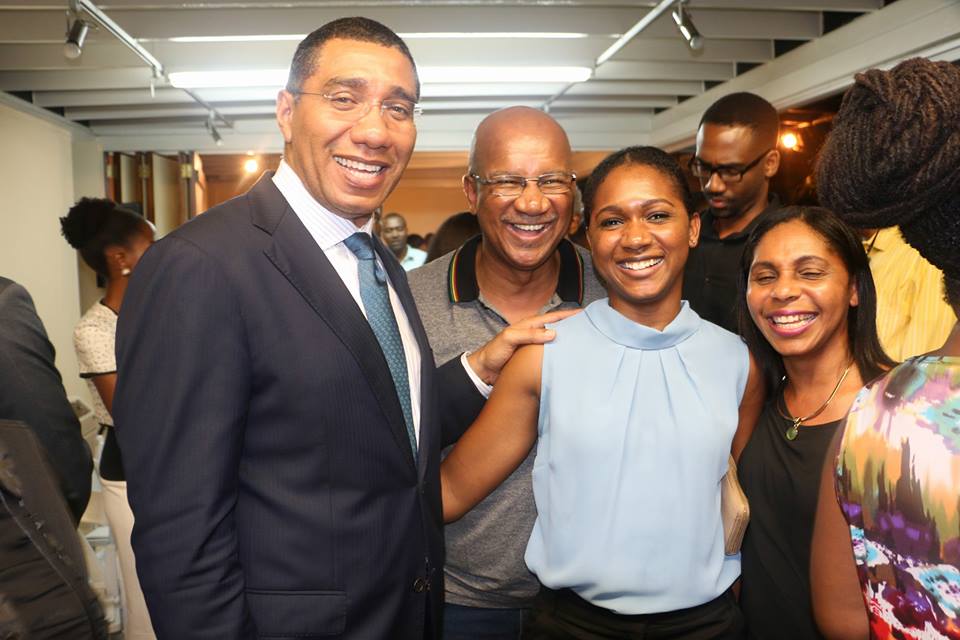 Over 150 members of the Jamaican diaspora turned out on Tuesday evening, 2nd November to meet Prime Minister Andrew Holness at the Jamaican High Commission in Port of Spain.  Prime Minster Holness was on a one-day visit to Trinidad and Tobago for the IMF's 2016 High-Level Caribbean Forum.
Declaring that the diaspora, including the Caribbean diaspora, were part of Jamaica's "commonwealth" Prime Minister Holness said that the diaspora is key to Jamaica's growth and development and is "needed to exercise influence in favour of Jamaica in their adopted countries".
The Prime Minister addressed Jamaica's relations with Trinidad and Tobago following High-Level Bilateral talks with his counterpart Prime Minister Dr Keith Rowley in July 2016. He gave an overview of the policies and initiatives of the Government aimed at achieving economic growth and job creation, including the IMF Programme, the positive economic outlook for Jamaica, energy prospects, and bi-partisan efforts in achieving further infrastructural development.
In addition, the Prime Minister fielded  questions from members of the audience and stressed the need for investment flows into Jamaica and the importance of leveraging the diaspora in attracting investment into Jamaica. '
Accompanying the Prime Minister to the meeting at the High Commission were Ambassador Dr. Nigel Clarke, Dr. Warren Smith, President of the Caribbean Development Bank (CDB) and other members of the delegation.