Prime Minister Andrew Holness Calls for CARICOM to Put Crime on the Agenda
---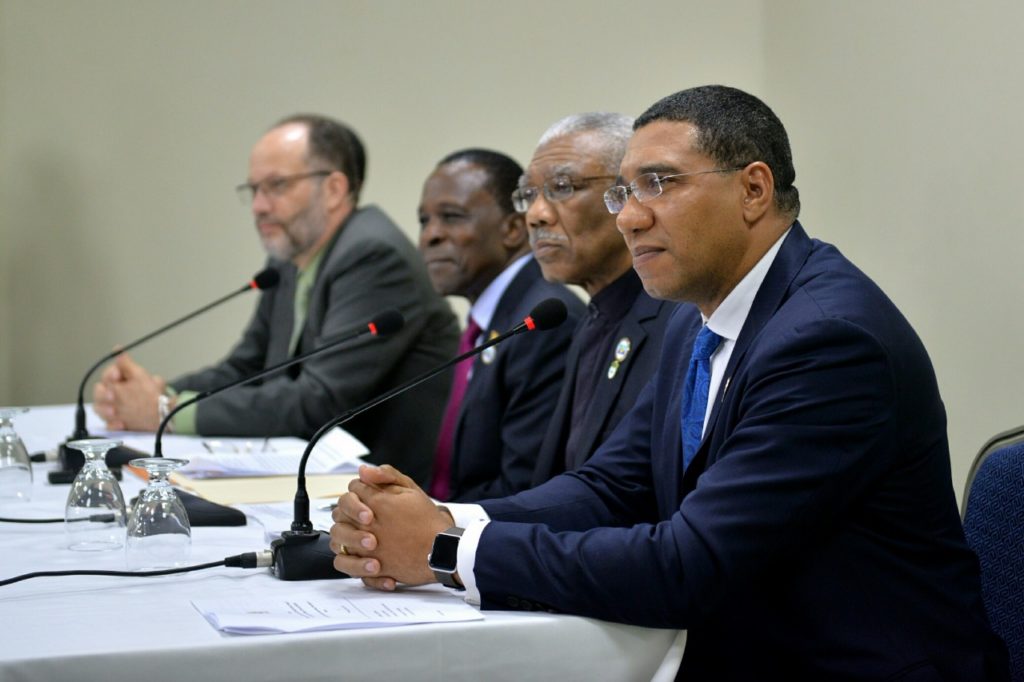 Prime
Minister
 Andrew Holness has proposed that CARICOM leaders place crime on 
the
 agenda for future sittings 
of
the
 organisation.
The prime minister made the call yesterday (July 06) on the final day of the 38thRegular meeting of the Conference of Heads of Government of CARICOM in Grand Anse Grenada.
Mr Holness says CARICOM represents one of the regions experiencing the highest rate of crime and violence. He said Jamaica is experiencing a spiral in the murder rate and that in discussions with other Heads they face similar issues.
The prime minister stated that efforts to comprehensively address crime seem not to be bearing much fruit in the region.
"So we have a major problem and we need to study it, we need to treat it the same way as we treat Noncommunicable Diseases, NCDs. To raise public awareness to mobilise government effort and action. Not wholly and solely on the security side but on dealing with the issue from the macro social side," stated Prime Minister Holness.
Mr Holness explained that regional leaders can learn from each other and tackle the problem as a whole. He says a report by the UN office on crime in 2013 states that there were 430,000 homicides in the world, half were committed in 20 countries and 10 of those countries are in the region. He says this is cause for grave concern and CARICOM must do its best to intervene.
"We have treated with the issue of security, but while we deal with security crime and violence, particularly violence that leads to crime, is important to understand. Certainly, the epidemiology is the same especially as it relates to the use of violence to resolve conflicts in our countries", continued the prime minister.
Mr Holness committed to produce a paper and circulate to members of CARICOM on the crime matter facing the region.
It is expected to be fully raised at the next intercessional in Haiti in February.
Jamaica will host the next meeting of the Heads of Government of CARICOM in July 2018.