Region Needs Full Implementation of CSME, says PM Holness
---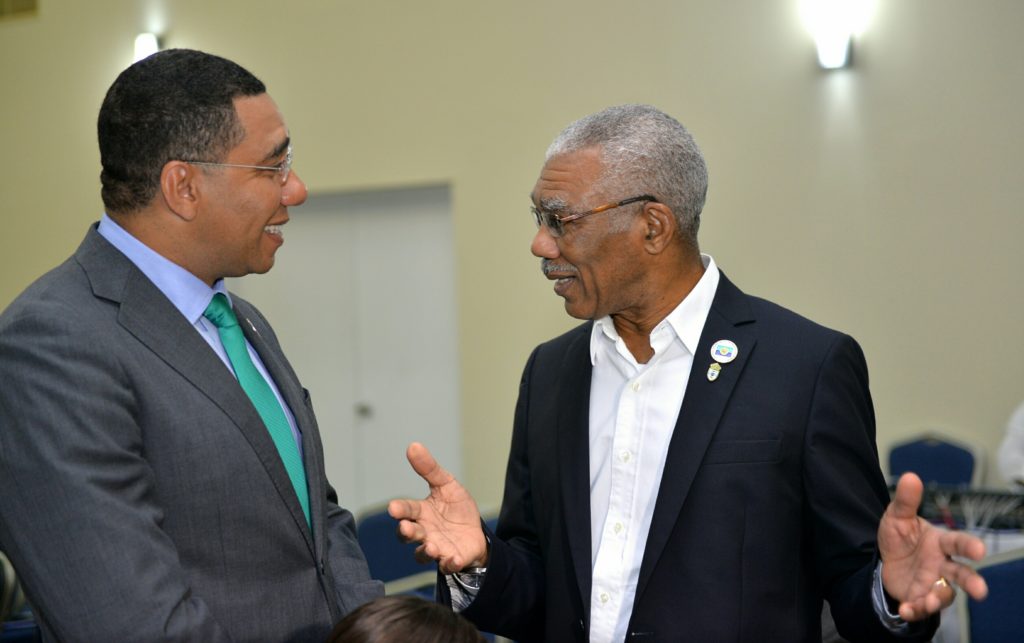 Prime Minister Andrew Holness this morning (July 5) urged his colleague Heads of Government of the Caribbean Community, CARICOM, to fully implement the Single Market and Economy, CSME.
The Prime Minister was contributing to discussions on the CSME during the first plenary session at the 38th meeting of Heads of Government of CARICOM in Grand Anse Grenada.
"The true expression of the realisation of the integration dream is to get the CSME going and we have to have the resolve as leaders to do this. It is how our people will experience true development and prosperity. And so, Jamaica wants to urge members to seriously put our efforts and commitment behind the CSME," said Prime Minister Holness.
Mr. Holness said regional leaders have been speaking about implementing a CSME for too long with little action. He said only three countries can truly claim to have compliance in adopting the CSME.
He said for many countries it is a dream not realised and even denied.
"We should all make the commitment and redouble our efforts to have compliance toward creating the real CSME otherwise the reality is that we will keep meeting and eventually it will wither away," stated Prime Minister Holness during the first working session with regional leaders.
The Prime Minister will head into caucus meetings with the CARICOM Heads this afternoon where several matters of regional importance will be discussed, including the response to Great Britain's withdrawal from the European Union as well as the situation in Venezuela among other matters.
In the meantime, ahead of today's official working sessions, Prime Minister Holness had a brief encounter with Ambassador Peter Linder, the Special Envoy of Germany.
The Special Envoy delivered a letter to Prime Minister Holness from German Chancellor Angela Merkel.
Jamaica and Germany have experienced strong bonds of friendship. Both Prime Minister Holness and Ambassador Linder expressed the desire to strengthen ties in trade, investment and climate change among other areas.
Tomorrow, the Minister of Foreign Affairs and Foreign Trade Senator Kamina Johnson Smith will meet with the Acting US Deputy Secretary of State and Under Secretary of State for Political Affairs Thomas Shannon.