Prime Minister Urges Jamaicans in Bahamas and Florida to be Safe
---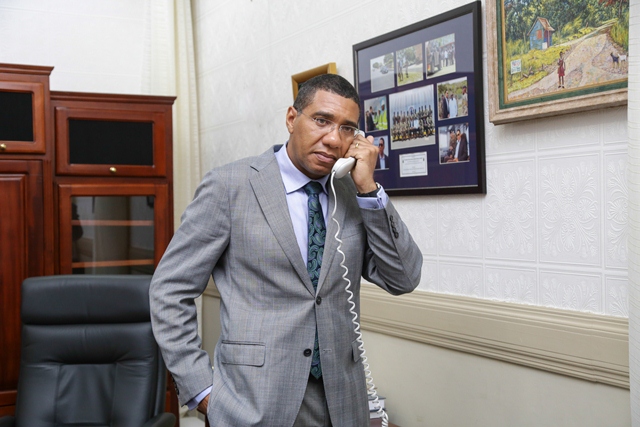 Prime Minister Andrew Holness is urging Jamaicans in the US State of Florida and the Bahamas to be safe during the passage of Hurricane Matthew. The hurricane is now pounding the Bahamas and will head to the East Coast of Florida.
Prime Minister Holness said, "Please listen and follow the instructions from the authorities. It is important that everyone take the necessary precautions to ensure their safety."
For persons in the state of Florida, the prime minster said they must heed the evacuation warnings and other alerts from state and local officials. "Now is the time to evacuate if you are being asked to do so. Do not delay. This hurricane is powerful and has already caused significant damage in Haiti and Cuba."
In the meantime, Prime Minister Holness this afternoon telephoned provisional President of Haiti Jocelerme Privert and conveyed deep sympathy on behalf of the government of Jamaica while pledging assistance in their recovery effort. The President confirmed that 50 persons have died so far. "We are praying for your country and our government stands ready to lend assistance in collaboration with our private sector," Mr Holness said.