Government Committed to More Efficient and Timely Outcomes with Equal Opportunity for Access to All – PM Holness
---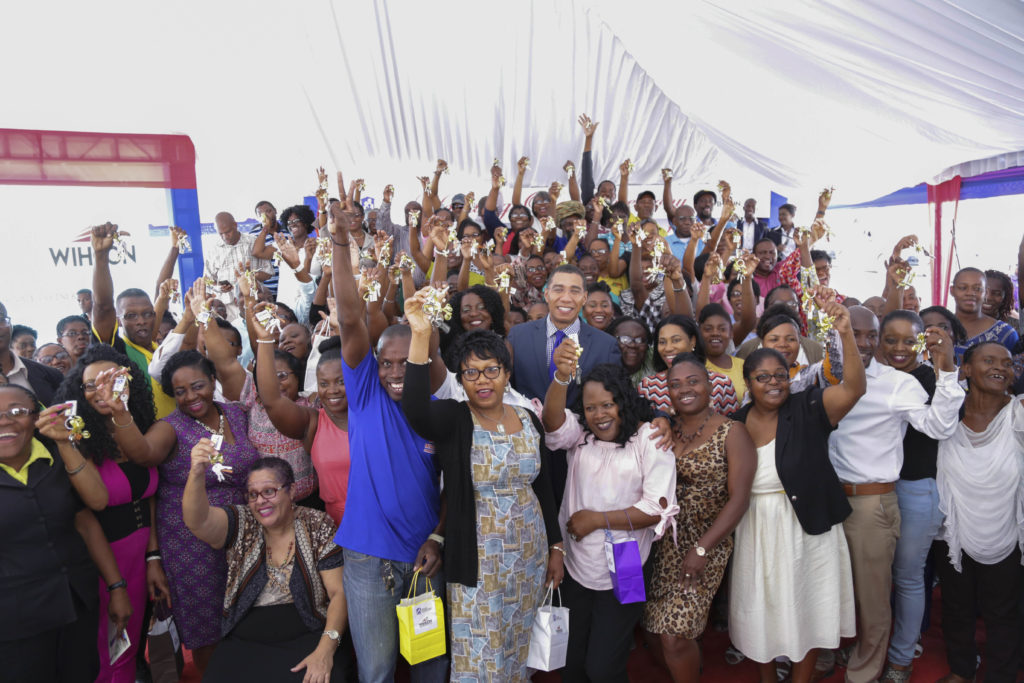 Prime Minister Andrew Holness says the role of the government is to ensure that the public sector works efficiently to provide services for Jamaicans in an effective and timely manner.
The Prime Minister made it clear that the government is responsible for ensuring equal opportunity for access to all in the country.
"My role is to make sure that government is effective in everything that it does. The Prime Minister must make sure that all the people who provide public service, whether it is garbage collection, security or justice that all of them do their jobs, do it well and provide services for the people of the country," stated Prime Minister Holness.
The Prime Minister was speaking yesterday (February 23) at the handing over ceremony to new homeowners at the Estuary Housing Development in St. James.
He emphasized that the solution to the ills affecting the country is reforming the existing institutions using its current resources.
"You now have to deliver better services meaning more efficient and timely output, more efficient and timely outcomes with equal opportunity for access to all," affirmed Mr. Holness.
Mr. Holness said he is committed to ensuring that citizens receive quality services while holding the directed Authorities accountable for delivering those services which affects the quality of life.
He alluded to his promise to Jamaicans for easier access to homeownership through the National Housing Trust (NHT) which has created housing solutions for people in a timely manner since its reformation.
"It was one year ago, that I stood here at the groundbreaking, one year hence we are now handing out keys to your own home,"  said the Prime Minister.
He further stated that the NHT will provide over 8,500 units for more than 8000 Jamaican families who will "get a key to their own home" resulting in a record number of mortgages being offered by the Trust. Prime Minister Holness cited that the move is as a direct result of government policies.
In the meantime, Mr. Holness pointed out that the issue of informal settlements is under review as the NHT has completed its report which will be reviewed shortly by the Cabinet.
The NHT broke ground for the establishment of over 11,000 Houses for citizens in St. James last year and has already handed over keys to approximately 80 new homeowners.