Government Tackling Garbage, Details Plans to Develop a Total Waste Management System which will see the Closure of the Retirement and Riverton City Dumps to be Replaced by a Sanitary Landfill
---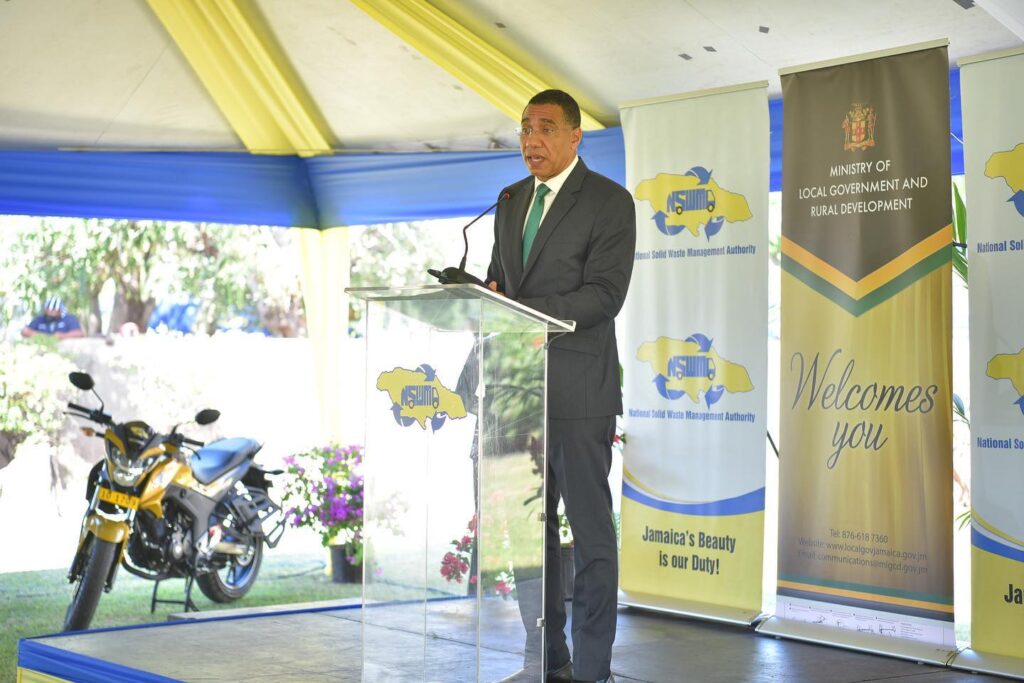 Prime Minister Andrew Holness says a Total Waste Management system, an integrated system, will be developed in Jamaica and will see a long-term concession to construct a waste to energy plant in Jamaica.
He was speaking on Saturday (January 14, 2023) at the 25th Anniversary Fundraising Dinner of the East Central St James Education Fund in Montego Bay.
The Prime Minister said,
"Effectively we will be creating a market, a circular economy in waste which will become material for energy generation; waste therefore will soon have value."
The Prime Minister said the Retirement and Riverton City Dumps will be closed and replaced by a sanitary landfill to be constructed via a public-private partnership in the center of the island where land has already been identified.
The Prime Minister said there will also be a long-term concession for the collection of waste and the building of transfer stations.
Cabinet is expected to obtain by the end of January 2023, the business cases for these projects for approval, following which proposals will be invited from investors.
Once a new Municipal Waste Management System has been engaged, Prime Minister Holness underscored that the mode of work of the National Solid Waste Management Authority (NSWMA) will change to become the enforcers rather than the collectors and managers of waste.
Meanwhile, Prime Minister Holness said the attitudes towards garbage disposal in Jamaica must change, and citizens must demonstrate respect for the environment, for cleanliness and for civic and public order, by disposing of garbage correctly. He said the lack of regard for the environment and for proper waste disposal, signal a breakdown in core values. The remedy the Prime Minister noted, is the education and re-education of our students and people, through a transformed education system.
The Prime Minister said aside from the infrastructure to support a new waste management system, a transformed attitude, would be a giant leap towards resolving the problem.
In further addressing the state of the country's waste management, the Prime Minister stated that the deliberate arson and efficiency of the management and administration of the Retirement Dump, are matters currently being addressed. He pointed out that the security forces are investigating cases of arson, and the NSWMA has received strict instructions for equipment and material on the dump, to undergo a competitive procurement process.