New Policy direction to ensure Integrity of the country's security
---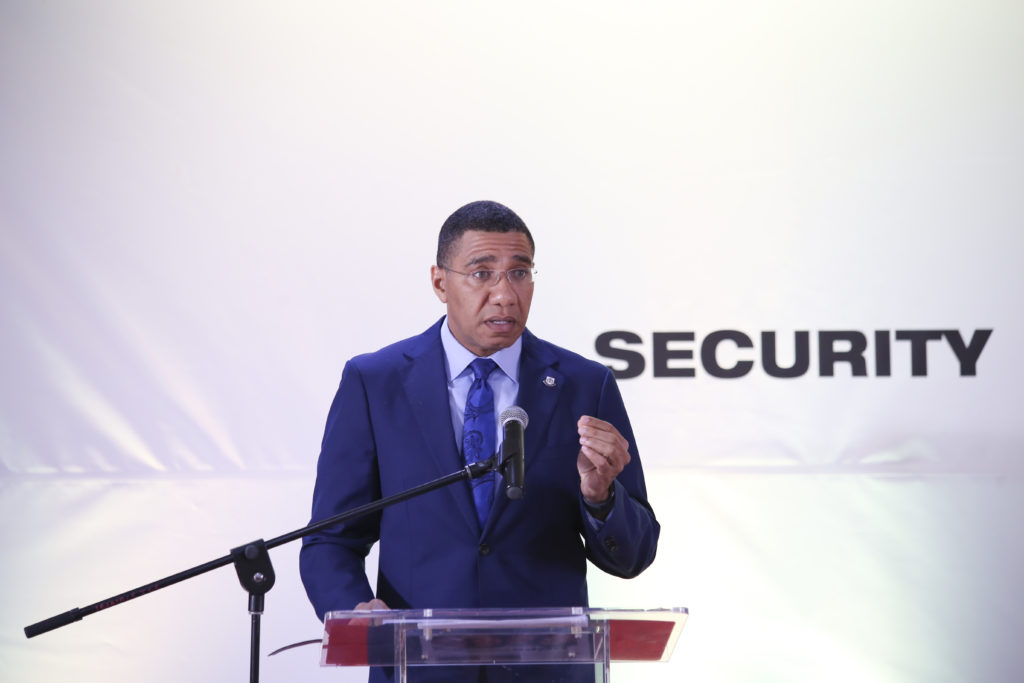 Prime Minister Andrew Holness says the government is in the process of developing a comprehensive policy to deal with securing the integrity of the security forces.
He was responding to questions from journalists at his quarterly press briefing held this morning (January 24) at the Office of the Prime Minister in Kingston.
The Prime Minister noted that the security forces is not just the police and the army; but, it also includes Jamaica Customs, Passport Immigration and Citizenship Agency, Financial Investigation Division and the Tax Authority.
"Those persons who have enforcement powers of the law must be beyond reproach and should not be easily suborned. If you have enforcement powers you should not be susceptible to being suborned to any other interest than the interest that you have sworn to in the enforcement of the law", stated Prime Minister Holness.
The policy being developed will seek to specifically put measures in place to assure the society that those persons who have enforcement powers are enforcing the law.
He said persons found to be corrupt in the security structure should be removed. He added that this will see a unified and holistic approach to security, which some persons may not want to see.
"Some people would want to see a divide between the security forces; that is why some people would want to see a divide between the minister, the prime minister and the security forces; that is why some people would want to see the security forces weak because they know the Government is serious. And that is why they will use all measures the cling on, but it will be a battle", he cautioned.
'I take it personally' declares PM Holness
Prime Minister Holness also revealed to the audience that he was a victim of crime; as he was held up and robbed.
He declared that he is prepared to do what it takes to address the country's crime problem and that he "takes it personally".
He said a high crime rate is not good for Jamaica.
"I don't think this is what Jamaica is destined to be. I don't think that this is the Jamaica that we want to see, but I think we have been very quiet in expressing our dreams and aspirations and ambitions for Jamaica", he explained.
He said the view that Jamaicans should be able to sleep with their windows open must not be dismissed or taken lightly.
The Prime Minister firmly stated that Jamaicans must tackle the issue of crime and violence together and "tell the criminals that we don't like this kind of life".
–30–
Contact:    Communications Unit-OPM
Tel:   926-0244, 927-4101        Email:  [email protected]/[email protected]
Website:      www.opm.gov.jm  Facebook:  www.facebook.com/jamaicahouse  Twitter