PM Holness Signs Instrument on CARICOM Multilateral Air Services Agreement
---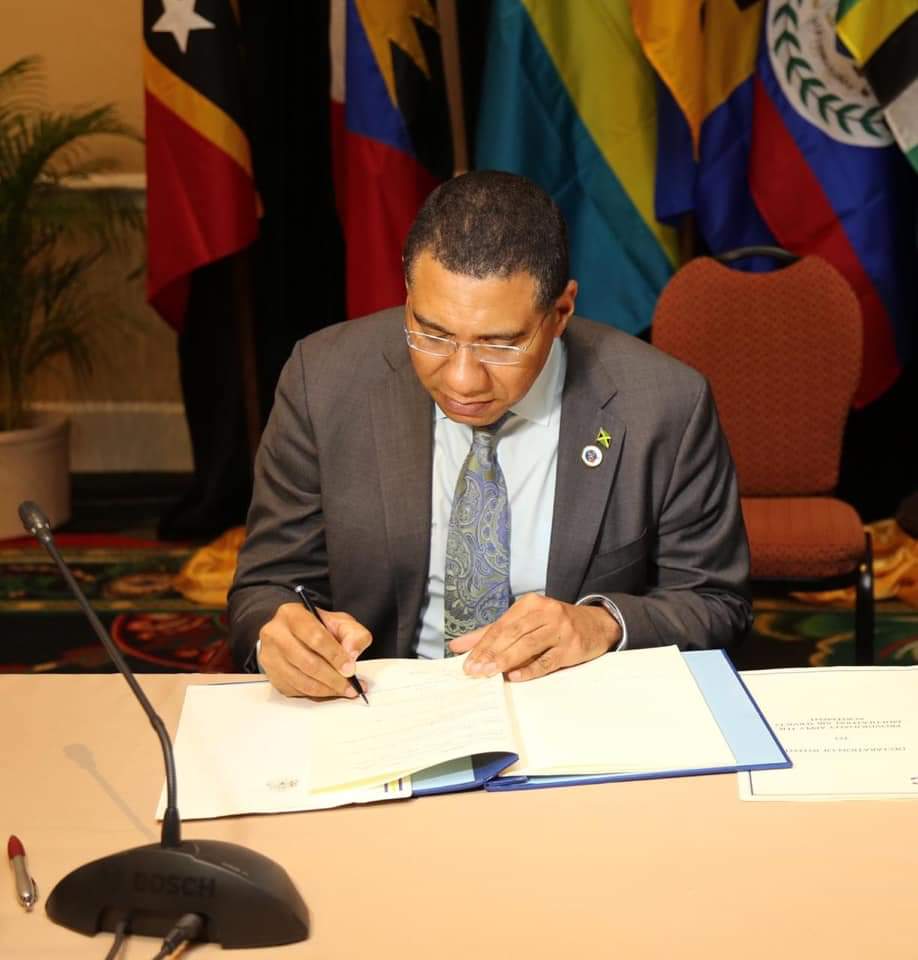 Jamaica is now a signatory to the CARICOM Multilateral Air Services Agreement (MASA).
The historic signing took place at the 30th Inter-Sessional Meeting of the Conference of Heads of Government of CARICOM on Wednesday (February 27) in Basseterre St. Kitts.
The regional MASA will allow for any CARICOM member state to move passengers and freight by air without having to apply for individual air services rights.
The agreement, therefore, makes it easier for airlines in the region to operate both passenger and cargo in and out the island.
Additionally, this agreement will allow Jamaica greater flexibility in negotiating air services agreements with other blocs.
Jamaica has more than 60 air services agreements.