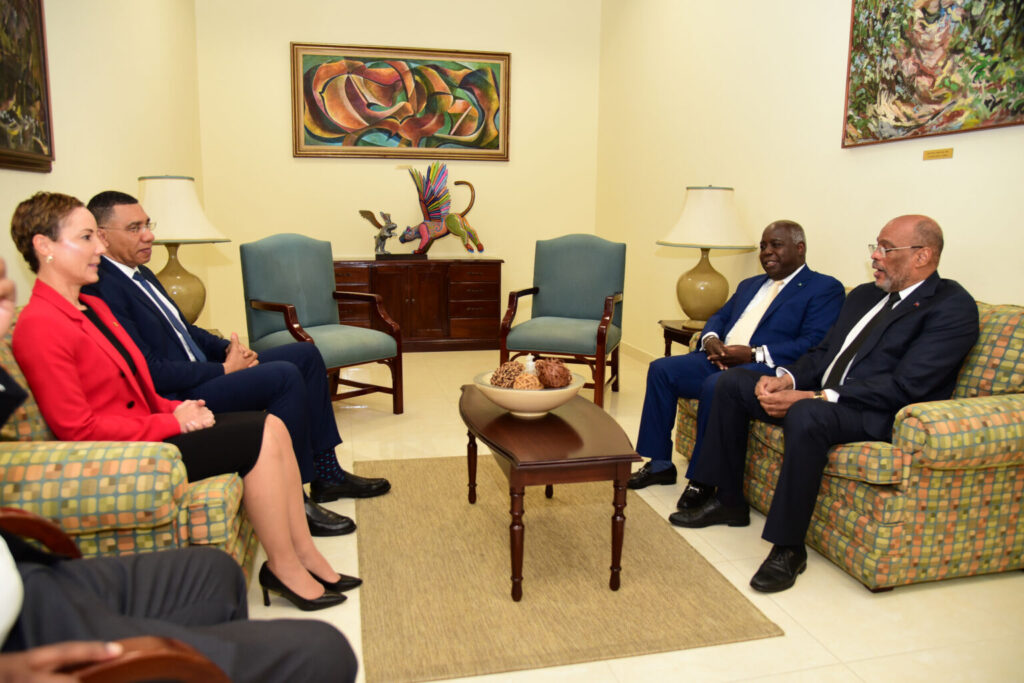 Today we had the opening session of the Haiti stakeholders meeting.
The discussions, slated to take place over the next three days, are a direct result of the CARICOM special mission to Haiti on February 27 of this year; a mission I was honoured to lead having been entrusted by CARICOM with this crucial responsibility. We recognize that dialogue at the highest possible level is essential, necessary, and critical to achieving a consensus towards a way forward for Haiti. Most importantly however, the solutions to the issues that are affecting our brothers and sisters in Haiti must come from them and we are merely facilitating the process.
Our sessions in Haiti revealed a clear consensus that security is an immediate and critical concern. Jamaica's commitment to Haiti's progress is reaffirmed and we pledge our support in any way possible.
The consultations to be had here, represent the latest in a long tradition of regional solidarity and action in support of Haiti, as an integral member of the Community. We recognize the importance of making every effort to find solutions.
We are convinced that with the right spirit and opportunities to facilitate inclusive participation in a neutral environment, there can be movement in building on the groundwork already laid to advance consensus. These consultations are also in support of, a larger framework of complementary processes taking place at the national level in Haiti, and among Haiti's international partners bilaterally, and with international partners.