1,250 New Student-Teachers at The Mico University College to Get Government STEM Scholarships Valued at 2.5 Billion Dollars
---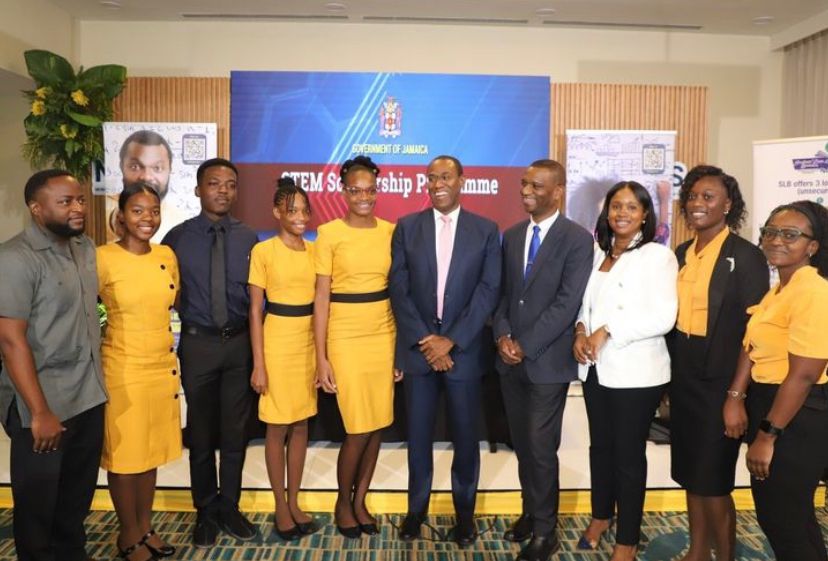 "If Jamaica is to accelerate our pace of growth, we will have to produce far more Math, Science and Technology capable students coming out of our secondary systems, and that all starts with teachers."
-Dr. Nigel Clarke, Minister of Finance and the Public Service
———————————————————–
 One thousand two hundred and fifty student-teachers are set to receive scholarships to study in the areas of Science, Technology, Engineering, and Mathematics (STEM), following the government's launch of the initiative yesterday (June 29, 2023), as part of a wider programme to enhance Jamaica's human capital development.
The scholarships will help to advance Jamaica's unprecedented positive transformation and promote the country's vision for economic growth by producing a larger cadre of  STEM proficient teachers, entrepreneurs, workers, and employees.
Speaking at the STEM Scholarship Launch ceremony, Minister of Finance and the Public Service, Dr. the Honourable Nigel Clarke, highlighted the importance of ensuring a STEM competent workforce to attract future jobs and investments.
"If Jamaica is to accelerate our pace of growth, we will have to produce far more Math, Science and Technology capable students coming out of our secondary systems, and that all starts with teachers," Minister Clarke stated.
In partnership with the Mico University College, the Students' Loan Bureau (SLB), and the scholarship unit of the Ministry of Finance and the Public Service, a Memorandum of Understanding (MOU) was signed to offer 1,250 full-tuition scholarships for Jamaicans interested in pursuing a teaching profession in these specific areas. This scholarship programme represents an investment of $2.5 billion over the next five years, underscoring the government's commitment to securing a better future for Jamaica.
"We are on the hunt for Math and Science teachers," Minister Clarke emphasized. "We're launching a revolution in the country as far as STEM education is concerned, and the Ministry of Finance is playing a supporting role by administering scholarships in the area of the teaching profession."
The new scholarship programme builds upon the success of the Marcus Garvey Public Sector Graduate Scholarship and surpasses it in size and impact. With an unprecedented investment and 1,250 scholarships for STEM teachers, this programme is the largest scholarship initiative in Jamaica's history.
The scholarships will cover all tuition expenses, enabling aspiring teachers to focus on their education and future contributions to Jamaica's education system. With the government making such a meaningful investment, Minister Clarke is urging the beneficiaries to make a difference in the lives of Jamaica's young individuals.
The STEM Scholarship Programme was officially launched today, heralding a new era of educational excellence and economic progress for Jamaica. The government's commitment to fostering STEM proficiency and empowering the teaching profession reflects its dedication to driving sustainable growth and development.
For more information on this programme, interested individuals are encouraged to visit the Ministry of Finance and the Public Service's official website.