Government Keeps Receipts," Prime Minister Holness Reasserts Commitment to Accountability in Public Spending
---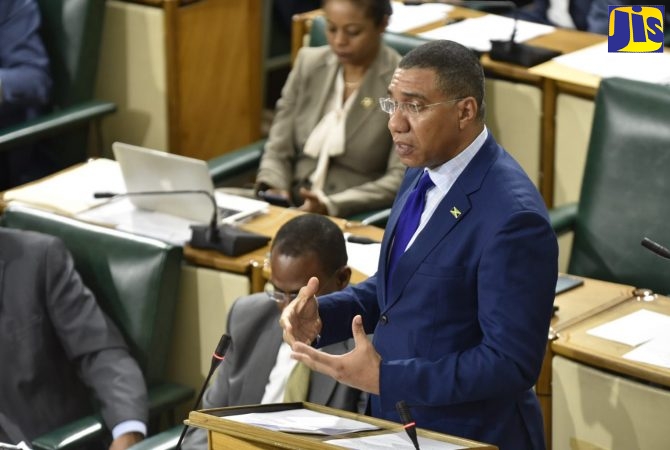 This Government undertook the largest social spending in response to any crisis in Jamaica and there has not been one question about the probity, integrity, and effectiveness of the spend. We spent carefully, we spent strategically, and we focused on critical areas. We spent but we kept the receipts."
Prime Minister Andrew Holness has reasserted the Government's commitment to, and record of accountability in the use public funds.
In reflecting on the two budget cycles since the start of the pandemic, the Prime Minister recalled instances where the Government came under pressure to increase social spending even in the face of growing and unpredictable crises.
"There were calls for us to throw caution to the wind which we didn't do. We didn't 'run wid it' and that's why we are in this good position with the capacity to look forward positively and enjoy this stability now," said the Prime Minister.
Prime Minister Holness emphasised that the Government was deliberate in its strategy and kept its focus on ensuring that after the pandemic ends, Jamaica would be well-positioned to rebound strongly.
Regarding this, Prime Minister Holness added, "This Government undertook the largest social spending in response to any crisis in Jamaica and not one question about the probity, integrity, and effectiveness of the spend has been raised. We spent carefully, we spent strategically, and we focused on critical areas. We spent, but we kept the receipts."
The Prime Minister cited this accountability and the attendant resilience as one of the major differences between a decade ago, and today.
He also underscored the government's emphasis on resilience which ensures Jamaica is not left without a buffer in the event of inevitable shocks.