Partnership Council Sub- committee Working Group Members Named
---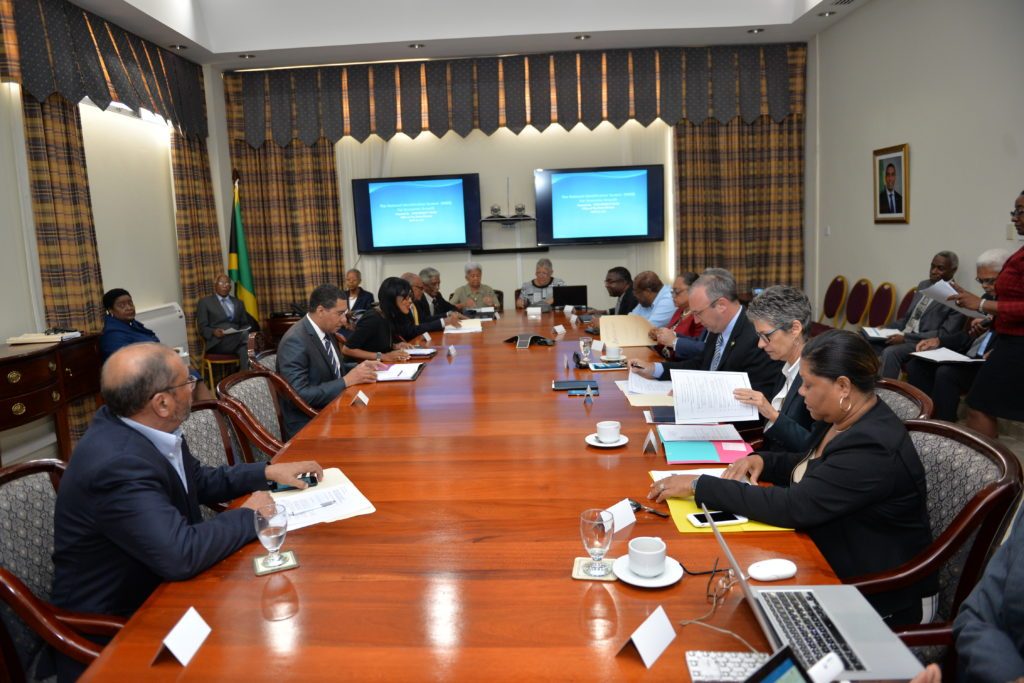 The National Partnership Council has named the members of its three Working Group sub committees.
The Working Group Committee to deal with Rule of Law and the reform of the justice system is chaired by Mr. Howard Mitchell. Other members of the committee are, Mr. George Overton, Mr. Horace Levy, Senator Lambert Brown, Rev. Burchell Taylor, Professor Anthony Clayton and Mr. Christopher Townsend.
The Working Group for the Reduction of Violence against Women and Children is chaired by Dr. Marcia Forbes. Other members of the committee are, Mr. O'Neil Grant, Mrs. Joyce Hewett, Mrs. Diahann Gordon Harrison, Mrs. Rosalee Gage Grey, Mr. Rodjè Malcolm, Mr. Christopher Harper, Mrs. Nekeisha Sewell Lewis and Dr. Michael Abrahams. The committee will also include representatives from the legal fraternity, academic and resource personnel.
Mrs. Diana McCaulay is Chairman of the Environment Group. Other members include Mr. William Mahfood, Ingrid Parchment, Senator Kavan Gayle, Danielle Andrade, Mr. Peter Knight, Mr. Dennis Chung and Dr. Donovan Campbell.
The Prime Minister, speaking at the Council meeting held yesterday (April 20) at the Office of the Prime Minister said, "a part of the objective of the Rule of Law committee is to build consensus around the various initiatives and get the public to support so that persons can know that this is the thing to do".
It is anticipated that the Groups will prepare periodical reports which will provide recommendations for each area of focus.