PM Holness Calls for Political Unity in Reducing Bureaucratic Culture
---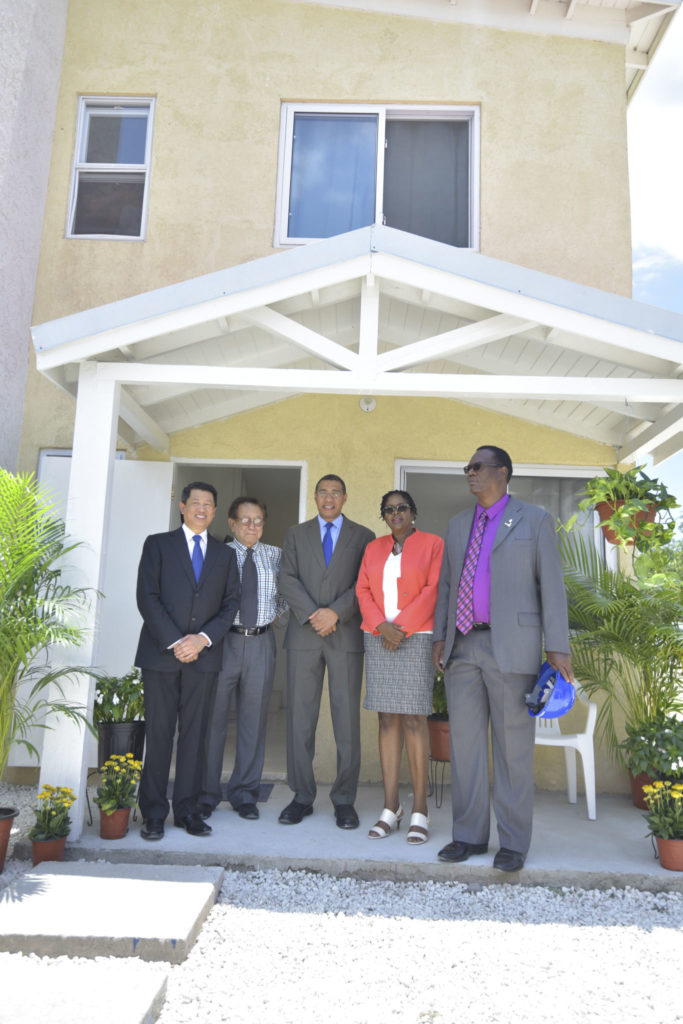 Prime Minister Andrew Holness says removing the existing bureaucratic culture will help to fast track several projects and grow the economy.
Speaking yesterday (April 24) at the ground breaking ceremony for the construction of 230 housing units as part of the Foreshore Estate development in Delacree Pen, South West St. Andrew, the Prime Minister said there must be unanimous political will.
"The only way to get some projects out is if we resolve the bureaucratic culture that we have and it has to be done with political unity. Housing should not be politicized; housing is a right of every single Jamaican, regardless of your political affiliation," said Mr. Holness.
He emphasized the need to put an end to the bureaucratic culture as it is a hindrance to growth.
"The process of permitting is an obstacle to growth in this country and part of what we have been doing as a government is to make sure that we improve the ease of doing business because we don't have money to throw at the growth problem. We have something called a fiscal constraint- that fiscal constraint is that we owe more money than we produce in any one year," said Prime Minister Holness.
In the meantime, Mr. Holness noted that there must be an improvement in efficiency which will attract investment and lead to growth in the economy.
He emphasized that improved service delivery in the public sector will positively impact the business and investment climate in Jamaica.
"Until our public service recognizes that they have to give a premium of speed of doing business so that investments can come here; so that the country can grow; so that country can get more taxes; so that we can pay them better; then we will be constantly stuck in a cycle where we are trying to argue over how much to pay and how much what sector should get, with a pie that is not growing," stressed Prime Minister Holness.
At present the government is engaged in a comprehensive project to transform the public sector to reduce bureaucracy.
He added that projects like the Foreshore Estate Ground Breaking can only happen through partnerships.
The Prime Minister said the Government is working to build more affordable housing solutions for Jamaicans as part of a strategy to deal with informal settlements.
"The squatter problem is not only a function of the unavailability of land; it is really a function of the lack of housing solutions being provided by the formal market. We will solve the squatting problem, because we will build enough houses to meet the demand that is generated yearly," the Prime Minister said.