Prime Minister Holness Champions Manufacturing Sector in Propelling Jamaica's Economic Prosperity 
---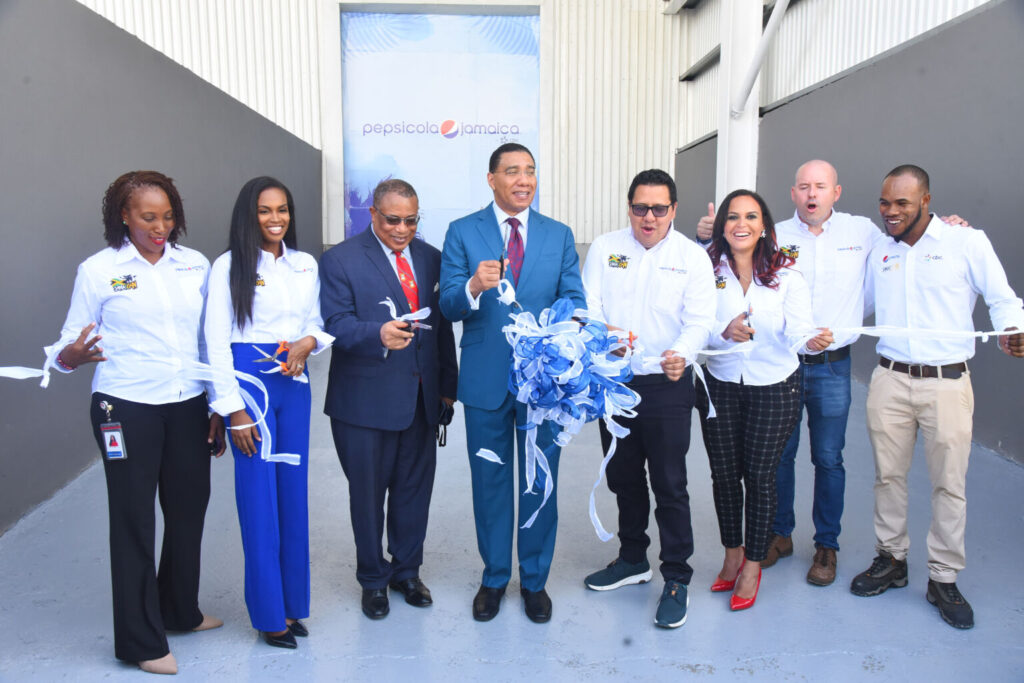 "Our economy is indisputably growing, and jobs are being created."
Prime Minister Andrew Holness 
——————————————————————–
Prime Minister Andrew Holness has underscored the important role played by the manufacturing sector in Jamaica's economy while highlighting the remarkable surge in investment opportunities, job creation, and economic stability in the country.
Speaking on Tuesday (November 7, 2023) at the official opening of Pepsi's new production line in Kingston, Prime Minister Holness stated: "Our economy is indisputably growing, and jobs are being created." He emphasized the essential role the manufacturing sector plays in boosting Jamaica's economic landscape. "Manufacturing is the largest industry among the goods-producing sector and the 6th largest industry overall, accounting for 9% of total GDP," noted the Prime Minister.
Jamaica's manufacturing industry has shown remarkable resilience, recovering from the impact of COVID-19 pandemic  with 2022 output levels recorded to be 3.5% above pre-COVID levels in 2019. The sector also contributed significantly to the country's GDP growth, which reached 5.2% in 2022.
Additionally, manufacturing exports increased from 30.8% of total exports in 2018 to 70.3% in 2022. The food, beverages, and tobacco sector, in particular, played a crucial role, accounting for 25.3% of total exports in 2022, up from 13.5% in 2018.
Prime Minister Holness welcomed the US$30-million investment made by Pepsi in the region and in Pepsi Jamaica's new production line. The Prime Minister noted that the expansion positions Jamaica as the central hub for the Caribbean and contributes significantly to job creation. The new production line has led to a 20% increase in the company's workforce.
In the meantime, Prime Minister Holness expressed a commitment to creating programmes and policies that support the transition of young individuals from school to the workforce.
"The government must create new programmes through HEART NSTA Trust. We have also added two additional years to school leaving. We are implementing several diverse programmes to keep our youngsters in schools so that when they leave, the transition from school to work is seamless," the Prime Minister said.
Prime Minister Andrew Holness expressed his firm support to the manufacturing sector, emphasizing its crucial role in job creation and economic growth, and improving the lives of the Jamaican people. He said Jamaica can achieve prosperity and peace through the continued development of the manufacturing sector.