Process for Selecting Beneficiaries under New Social Housing Programme Transparent  
---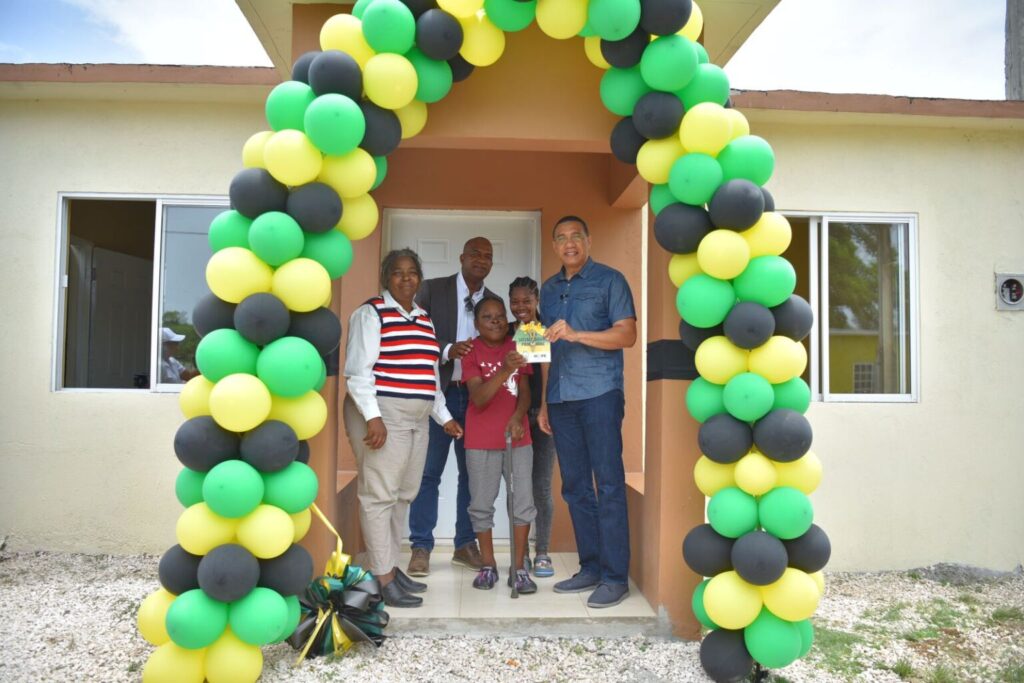 "The programme is properly structured. We make sure that there is accountability, and this programme will be continued right throughout, until we touch the six-thousand households in need."
– Prime Minister Andrew Holness
Prime Minister Andrew Holness says the Government is committed to addressing the substandard living conditions in Jamaica.
During his address at a ribbon cutting ceremony in St. Elizabeth on Friday (July 14, 2023), to hand over another house under the New Social Housing Programme, NSHP, Prime Minister Holness provided insights into the selection process and addressed concerns about the fairness and transparency of the system.
The NSHP aims to systematically address the issue of providing housing solutions for individuals living in inadequate housing condition and focus on uplifting Jamaicans living in substandard housing situations.
Prime Minister Holness noted that the selection process under the programme is fair and transparent. "The random nature doesn't mean that the selection is arbitrary. There is no arbitrariness in the selection. What it means is that we have put in place a set of criteria, meaning a set of rules and parameters that must be met before a beneficiary is selected," said the Prime Minister.
He emphasized that the selection process is designed to be both efficient and equitable, ensuring that those most in need, receive assistance.
Prime Minister Holness also highlighted the significance of beneficiaries signing the Social Contract that establishes the beneficiaries' commitment to using and maintaining the houses for their intended purpose. By adhering to building regulations and seeking necessary approvals for modifications, beneficiaries contribute to the responsible and sustainable use of the housing units.
The Prime Minister also noted that a significant number of households would qualify for  assistance under the NSHP. "There are about 6,000 Jamaican households living in the worst conditions that the state should address with full subsidy… Our aim is to lift them out of poverty and provide them with suitable housing solutions."
In the meantime, to ensure accurate estimates and better understand the true needs of Jamaican households, the Prime Minister called on everyone to participate in the ongoing census. He urged citizens to cooperate with census takers. "I'm encouraging you, if you see the census takers come to your house, please engage them; answer their questions because it provides invaluable data for us to make policy decisions in your behalf."
So far 154 units have been handed over to beneficiaries under the NSHP in its 18 months of full operation, with more units to be provided.
The New Social Housing Programme is supported by a budgetary allocation of five hundred million dollars, and each Member of Parliament (MP) is given an allotment of five units per constituency.