SPECIAL MEETING OF THE UN ECONOMIC AND SOCIAL COUNCIL
---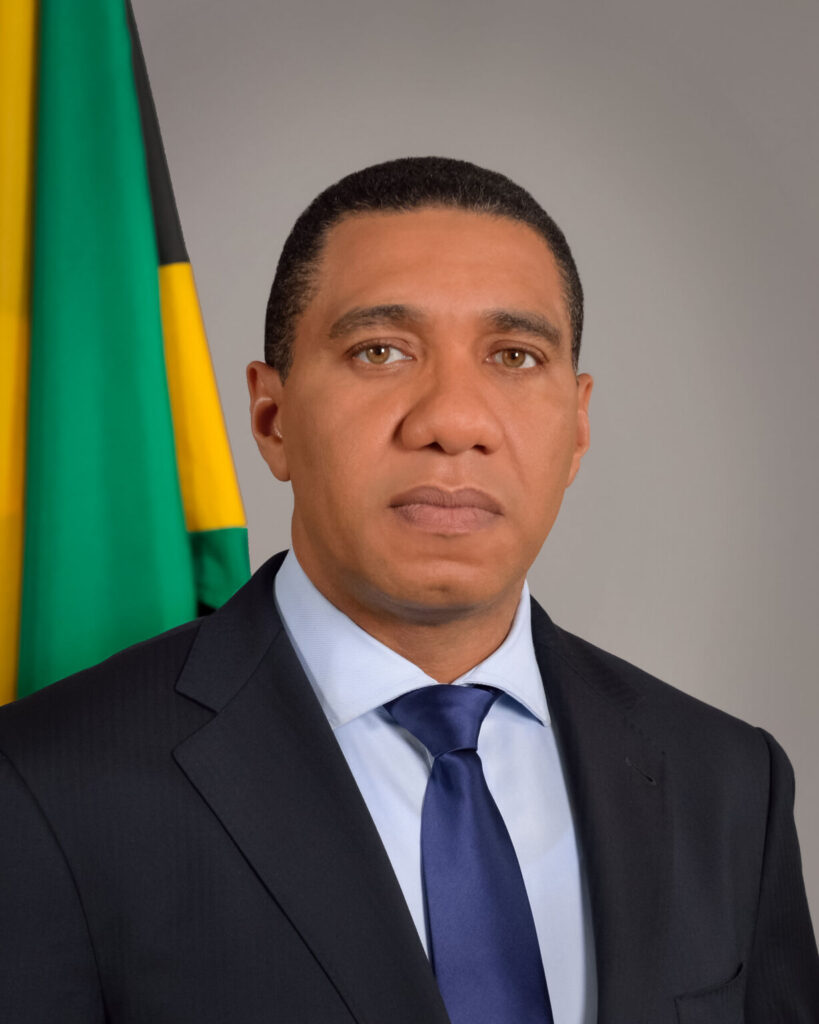 KEYNOTE ADDRESS BY
THE MOST HONOURABLE ANDREW HOLNESS, ON, PC, MP
PRIME MINISTER OF JAMAICA
AT THE
SPECIAL MEETING OF THE UN ECONOMIC AND SOCIAL COUNCIL
"Saving Lives: Addressing the Urgent Food Security Needs of Haiti"
16 June 2023
_______________________________________________________________________
Madam President,
Excellencies,
Ladies and Gentlemen,
Let me first express sincere thanks to the President of the Economic and Social Council for convening this well-needed meeting to discuss the urgent food security crisis in Haiti. While I am unable to be with you in person, I was determined to add Jamaica's voice and advocacy at this Special Meeting, bearing in mind the full commitment we have made to supporting our brothers and sisters in our neighbouring CARICOM state, Haiti.
I also acknowledge the statement made by the Right Honourable Ralph Gonsalves, Prime Minister of Saint Vincent and the Grenadines, who spoke on behalf of the CELAC group of countries.
Madam President,
I am addressing you this morning on the heels of the Kingston Talks on Haiti, held earlier this week in Jamaica.  The Council's meeting today could therefore not be more timely and provides evidence of and the need for a continuum of care in the international community's response to the situation in Haiti.
I am pleased that on Sunday 11th June, along with my colleague Prime Minister of the Bahamas and Chairman of CARICOM, we opened the first Haitian stakeholder consultations convened by CARICOM and hosted by Jamaica.
We did so in the presence of His Excellency Ariel Henry, Prime Minister of the Republic of Haiti, who was also represented in the subsequent consultations.  The Eminent Persons Group, established by CARICOM, held a successful engagement with the Haitian stakeholders, on ways towards restoring political stability and improving governance in the country.  The statement from the Eminent Persons Group issued after the Kingston Talks, has informed that based on the proposals and commitments made, there is a commitment to continue consultations and discussions including in Haiti.  This is a welcomed development and represents a continuation of CARICOM's Good Offices role towards restoring the sustainability of this great nation, the first black Republic in the Western hemisphere.
Jamaica and the Caribbean Community have agreed to support Haiti towards re-establishing political stability and in addressing security concerns. Simultaneously, we continue to have our eyes on the humanitarian situation but acknowledged the need to address the security issues which impeded the attention to the basic human needs.  The perspective I formed when I was honoured to lead a CARICOM Special Mission to Haiti in February 2023, that urgent action was required, is reinforced. At the same time, it provided hope and confirmed my firm commitment towards ensuring that a broad spectrum of key stakeholders in Haiti need to be heard if there is to be any chance for implementable solutions to the challenges in the country.  It has also been clear that Haitian solutions must be encouraged and respected, while also recognising that support from well-meaning neighbours and partners is critically needed.  CARICOM has followed up on its commitment.
Our focus today is necessarily on the dire humanitarian situation that persists in Haiti. As we have heard, almost half of the country, or 5.2 million persons, are facing acute hunger – a number that has regrettably grown since the start of the year. It is also deeply alarming that the children of Haiti, the future of the country, are being disproportionately affected as they face a high risk of malnutrition, under-development, illness, and death.
This humanitarian crisis is compounded by increasing violence and insecurity, forcing many to flee their homes and trying to leave the country, often under unsafe conditions.  Health and sanitation have been gravely compromised and education is seriously disrupted. The need for action is urgent and compelling and requires concerted attention.
Madam President,
The multi-faceted Haitian crisis requires multi-pronged, multi-national responses and we need to work on all fronts at the same time. While the political challenges need attention, we must also address the immediate needs of the population. It is of serious concern that humanitarian agencies, due to insecurity, have been prevented from clearing shipments and delivering well-needed assistance.  The resulting vulnerability and weakened resilience have contributed to conditions for ongoing crime.  We must break this vicious cycle!
Madam President,
Jamaica recognizes the importance of collaboration between Haiti and the international community on sustainable solutions to alleviate the food security situation.
Innovative approaches, including through a humanitarian corridor supported by international partners, would assist in unblocking the supply chain and in facilitating imports and distribution.   Support for the overwhelmed Haitian National Police is therefore urgently required so they can help with the movement of goods into and through the ports to communities.
Beyond these immediate concerns, we also need to support the development of sustainable solutions for home-grown food production and agro-processing. Capacity-building initiatives can focus on strengthening local institutions, farmers' cooperatives, and extension services to ensure the transfer of knowledge and skills.  Farmers will also need assistance in the event of natural disasters.
School feeding programmes, using local inputs, and assisted by relevant international agencies, could stimulate the local economy and provide alternative avenues for growth.  This could also be a disincentive to those for whom gang violence is attractive. We, therefore, need to empower local communities and enhance their capacity to address food security challenges.
In these efforts, donor countries, the UN-system and other multilateral organizations, international financial institutions, as well as civil society, have a vital role to play.
Jamaica welcomes the many commitments of support to the Humanitarian Response Plan 2023, and the funds which have been made available for urgent responses.
While commending those governments, UN agencies, and NGOs that have delivered on their pledges, the Humanitarian Response Plan remains severely underfunded.  Let me, therefore, reiterate the appeal for partners to increase contributions of funds either directly or indirectly.
Jamaica and CARICOM will, of course, continue to act in support of our Haitian brothers and sisters.  However, we call on the international community to join in and enable us to multiply and accelerate our efforts to address the dire security and humanitarian situation.
Madam President,
Ladies and Gentlemen,
The call is urgent; the needs are clear.
Let us bolster their determination to find solutions to the political situation, with our commitment to providing support for the population.
Let us continue to support Haiti and its people whose strength and resilience have demonstrated their fierce pride in freedom and independence since the days of the Haitian Revolution.
Let us also continue to support their right to peace and security, development and dignity and sustainable livelihoods.
Let us do what we can. Let us do ALL we can.
I thank you.