Statement on Seizure of High Powered Weapons by the Security Forces in St. James
---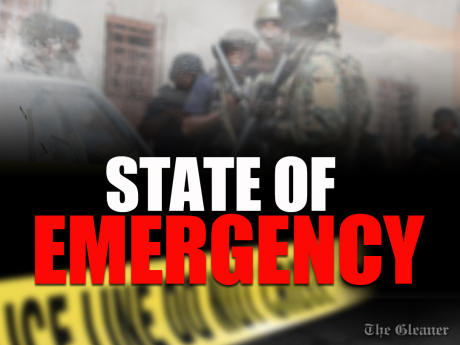 Earlier today (May 4) in the Ramble/Bogue Hill area of St. James, the joint security forces recovered four (4) M16 assault rifles, magazines, ammunition and marked ballistics vests. This cache of military-grade weaponry gives a clear indication of the destructive capabilities of gangs and dons to wage war on our civilian population and our security forces.
The proliferation of illegal small arms and light weaponry, compounded by criminal enterprises organized around the use of violence for economic gain and social control is a National Emergency.
The killings of seven Jamaicans, including young children and women in Grange Hill, Westmoreland, is a tragic example of the clear and present danger armed criminal gangs and dons pose to the safety of our people and the National Security of Jamaica. This threat is beyond the powers and resources assigned to regular law enforcement. Additionally, this is beyond a public order issue, or street level crime. The procurement and financing of such warlike weapons; the recruiting of personnel, the use of violence for economic gain and social control, amounts to a threat to the very foundation of the Jamaican State and the peace and security of its citizens.
An entirely new legislative framework to give security forces and the justice system a clear pathway to effectively deal with the threat must be crafted. Our constitution provides for a declaration of a state of public emergency and facilitates enhanced security operations and the suspension of certain rights, in a defined area over a defined period of time. Your government has used the powers to great effect, as can be seen in the reduction of murders, the apprehension of wanted men and the recovery of weapons.
However, the disease still remains. There are criminal minds who are patiently waiting for the operations conducted within the State of Public Emergency to end, to continue their mayhem. Let it be known that the government is committed to the long-term fight, within and without a declared State of Emergency. We are impatiently waiting for them.