Zones of Special Operations Strategy will bring law and order to communities says PM
---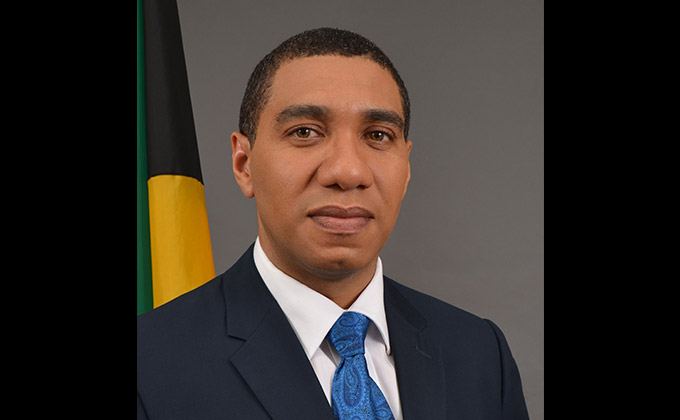 Prime Minister Andrew Holness is reassuring Jamaicans that the Zones of Special Operations law is to reduce murders; not to take away rights.
Prime Minister Holness says when implemented the Zones of Special Operations will help to bring law and order to communities.
Addressing members of the Jamaica Constabulary Force yesterday (Wednesday, August 23) at the Police Officers' Club in Kingston,  Prime Minister Holness explained that the objective is to bring down homicides by cutting off the capability and opportunity of criminals.
"This is a long term commitment by the government of Jamaica to restore the rule of law in a geographical defined area that was previously gripped by high crime," he asserted.
"The success of the operation is that within the zones there are no murders. If you can bring the murder rate down, that will be a success," he added.
According to Mr Holness an important part of the joint police military command in the zones is to restore the trust and confidence of the citizens through community building.
"Your job is to convert the citizens into your crime fighting allies. You do community building, particularly as it relates to security, using community leaders that are well established and are known to be law abiding," said the prime minister.
In the meantime, Prime Minister Holness emphasised that dons will not be used for community building interventions.
"We will not use any dons to do community building or policing work. This is not an operation that relies on any informal system of community leadership or justice or control. We don't need any dons in Jamaica. We're not going to legitimize any don," the prime minister said.
The prime minister stressed that the JCF must improve its public image and urged officers to protect the principles of the organization.
"You are a very powerful organization. But we still have to work on the public image of the force. Indeed the good stories of the JCF rarely make it to the front pages and I am certain every day that officers are doing good deeds," he stated.
–30–