2016/2017 Budget Presentation by Prime Minister, The Most Hon. Andrew Holness
---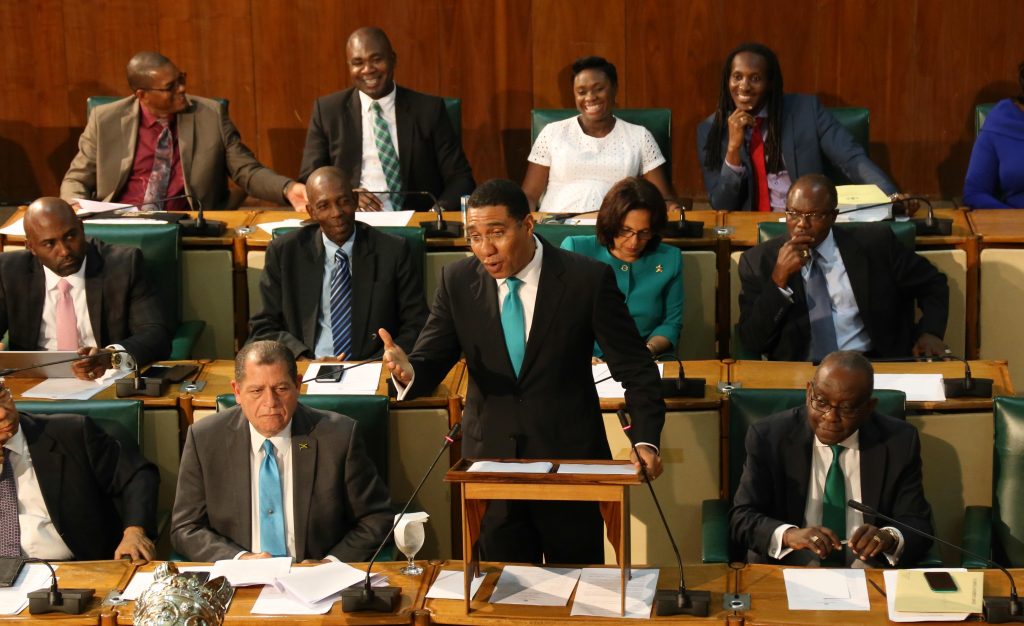 Mr. Speaker, on rising I must give thanks to God for sparing us, individually, as a Parliament and as a Nation, that we can all gather here once again to deliberate on the people's business and recommit ourselves as instruments of His will.
Mr. Speaker, I want to thank the people of Jamaica who exercised their civic duty and voted for a new government. The transition has been swift and virtually seamless. We can all be proud of our democratic institutions. I also want to thank the thousands of people from across the country who continue to hold up Jamaica, the government and its leaders, in prayers. I know something good is going to happen in Jamaica.
Mr. Speaker, it gives me great pleasure to address you as, "Mr. Speaker".  Yours has been a rich, colourful and illustrious career in the public service. You have earned the respect, admiration – and most importantly, the trust of the people you serve and your colleagues with whom you serve, which is why the order and balance of the peoples' Will in this House has been entrusted to you.
Mr. Speaker, we occupy seats in this honourable Place because of the thousands of Party workers and delegates who volunteered their time, effort and resources to carry our respective messages in the competition of ideas. Prosperity won over poverty. The Political Ombudsman will tell that rules were not always immediately observed and the competition of ideas was sometimes contentious, but overall the political system produced the right result. I want to acknowledge the work of all the faithful Party workers, activist, supporters and social media bloggers who participated in the process. I also want to acknowledge the role of the media in keeping the nation informed. There is no doubt that a free press has helped to strengthen democracy in our country.
Mr. Speaker, as you know, conducting a national campaign requires a dedicated and hardworking team. I want to thank my personal staff and support team which straddles my national and constituency duties. The people of West Central St. Andrew are my extended family and this is my 19th year as their representative. I want to thank them for their love and support as we continue to take down every zinc fence on every lane. I want to specially recognize the work of Senator Delroy Williams, Councillor for the Seivwright Gardens Division, Councillor Christopher Townsend of the Olympic Gardens Division, and Councillor Caretaker Glendon Salmon for the Molynes Garden Division.
I also welcome students from the Seaward Primary and Junior High School who last week celebrated their 60th anniversary.
Mr. Speaker, family is important to me. My dear wife, who used to support from the gallery, is now seated as a member in her own right. No man could ask for greater support than that. My mother and other family members are also here.